Winter Hair Care Tips for Hair You'll Love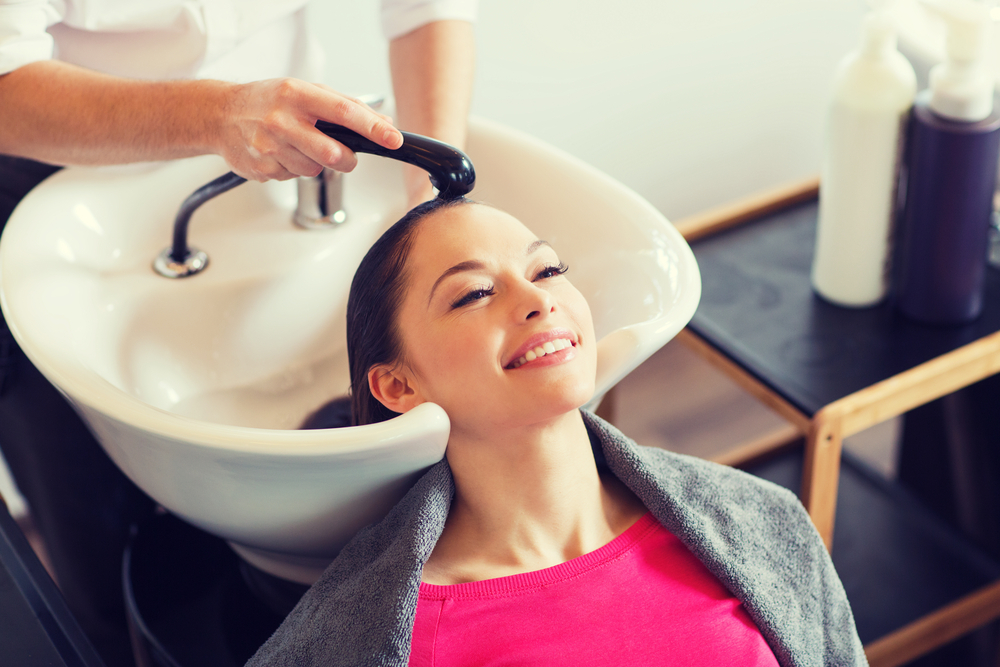 There is so much to love about winter with its beautiful landscape, romantic sleigh rides, and those great fashionable sweaters and sexy leather jackets with high boots. There are, however, other things that we probably dread during winters such as dry, brittle, frizzy hair and dehydrated skin. At Martino Cartier, we have salon hair treatments and professional hair care products to keep your hair healthy and manageable all winter long.
Our expert stylists have put together the best hacks for keeping your hair healthy-looking, soft, smooth and hydrated all winter.
Wash your hair less often. While your hair products its own natural oils, they can use some help especially during the dry winter months. If you shampoo too often, it can strip your hair of these vital nutrients. Once or twice a week with our Martino Complete Care Shampoo will deliver nutrient-rich ingredients to restore deep hydration while removing debris and buildup for healthy, vibrant hair. Since you are shampooing only a couple of times a week, if your hair is looking dull or limp, or feeling dirty, use our Dry Shampoo to bring back life and volume to your locks.
Use conditioner frequently. It's key to regularly condition your hair every time you get it wet. Using our Hydrating Volumizing Conditioner will promote elasticity, replenish hydration, and protect your hair against breakage as it smoothens and detangles.
Handle wet hair gently. Your hair is at its most fragile state when it's wet. After showering, gently towel-dry your hair and comb through it with a wide-toothed comb before using a paddle brush to detangle your hair while leaving it smooth, frizz-free, and manageably soft. Don't under any circumstances go outside with wet hair! It can cause your hair shaft to expand, weakening your strands making them susceptible to damage and breakage. **Pro-tip – as you rinse your hair, use cool water to seal the hair cuticles and lock in moisture.
Use a leave-in conditioner. Although you are conditioning often, take the time to use a leave-in conditioner to fortify your roots for thicker, fuller hair with visible improvements. Our leave-in conditioner will improve your hair's elasticity while adding nourishment to leave it healthy, shiny, and frizz free as you style it.
Invest in a salon treatment. At Martino Cartier, we understand hair and the need for extra care and nourishment when it needs it most. That's why we offer deep conditioning treatments to repair your hair. We also offer a Keratin Treatment which is a smoothing treatment that bind keratin protein to each lock of hair, making it smoother, moisturized, and eliminating the frizz. Ask your Cartier stylist about our salon treatments for your hair needs.
Cut back on the styling tools. Consistently applying a lot of heat to your hair can cause split ends, breakage, and damage to the ends and roots. It's a good idea to reduce your use of heated styling tools whenever you can in the winter. But if you do heat style, our heated styling tools are created with you in mind to seal the cuticle and set your styling without excess heat.
Visit Martino Cartier for regular trims. Part of keeping your hair healthy is with regular trims. Split ends can move up the hair shaft, causing more damage without regular attention by your stylist. Not only will regular cuts keep your hair healthier, it'll help your hair grow faster since less breakage is occurring.
Make an appointment today at Martino Cartier Salon, and our professional hairstylists will give you a cut you love. You can give us a call at: 856.582.6600, visit us at 304 Hurffville Crosskeys Rd., Sewell, NJ, or set up an appointment on our free mobile app on iTunes or Google Play.