2017 Martino Cartier Team Members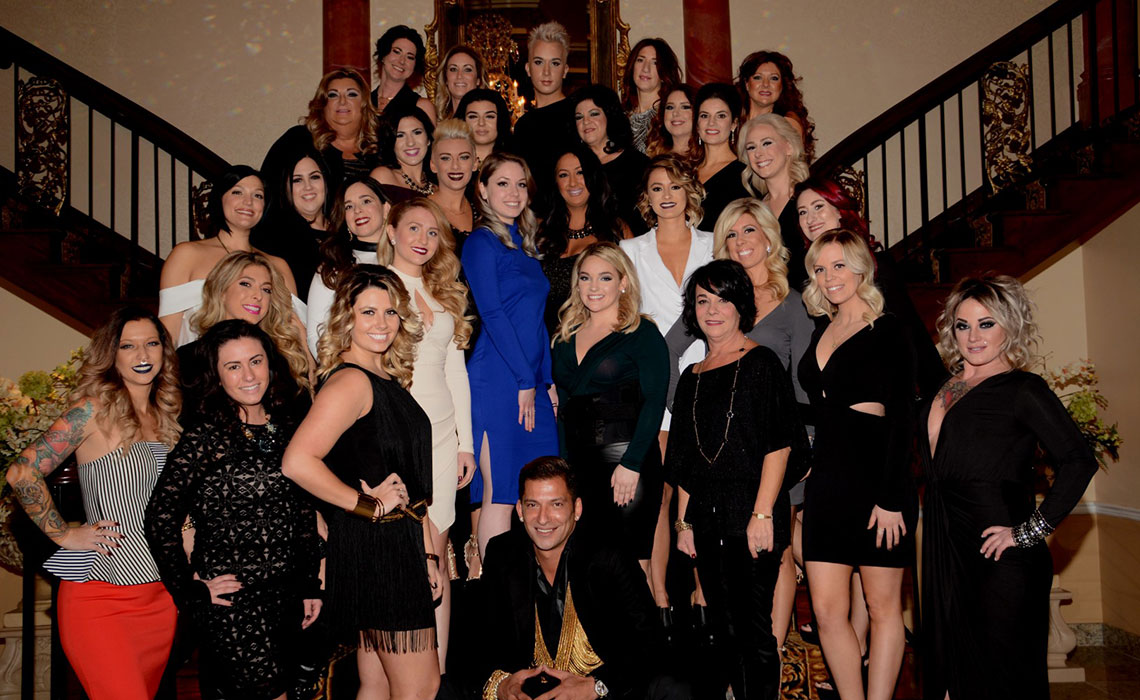 ---
Washington Township Team Members
---
Washington Township Biographies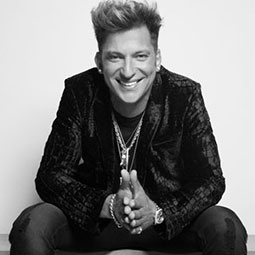 Martino Cartier
(Design Team)
Celebrity Stylist, Martino A. Cartier, is a successful salon owner with a staff of over 30. His award winning salon reached the height of popularity after being featured on Bravo TV, where they gathered millions of fans. Since this exposure, Martino and his salon have been featured in Modern Salon Magazine, Seventeen, Salon Today, and The Golden Globes 2010. Read Full Biography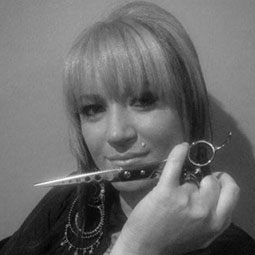 Erica
(Design Team)
I have been a designer for the last 12 years. I absolutely love doing everything from trendy colors to sophisticated cuts and everything in between. I am certified in Great Lengths Extensions and the new Keratin Complex treatment. I had the amazing opportunity to cut on stage as a Platform Artist next to Martino in the Orlando Premiere Show 2009 and loved every minute of it! Not to mention, I rock at updo's. My station is right next to Martino so between the two of us, you won't leave without a smile on your face!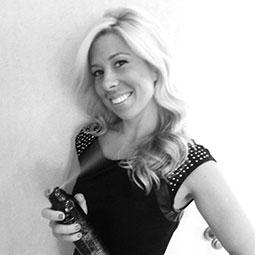 Chrissy
(Design Team)
I have an absolute passion for every aspect of the industry! I have heavily trained for the past seven years, and I am always eager to learn any new trends. I love making my clients feel beautiful when they walk out the door and whether it is a color or a cut, you will ALWAYS find me putting my all into it.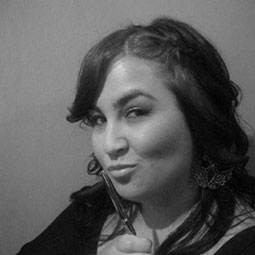 Liz
(Design Team)
I am an established hair stylist who wants to broaden my horizons and experience whatever may come my way. As my client, you are certain to feel at home and relaxed in my chair, as I make sure your visit is an enjoyable one. While I enjoy cutting and styling hair, my passions are coloring hair and doing makeup. I really enjoy what I do, and get most satisfaction when I am working!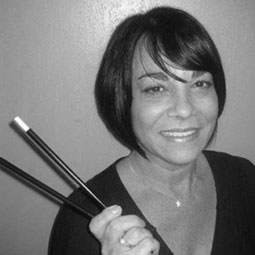 Patty
(Design Team)
I am a stylist/colorist and have been at Martino Cartier at giovanni and Pileggi since the beginning. I am a patient person and a good listener. I specialize in short and sassy haircuts as well as long layered cuts. I continue to future my education year after year with color and cutting classes to bring you up to date fashions and styles.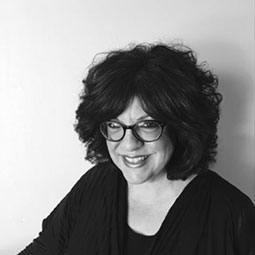 Nancy
(Design Team)
As a hairstylist for 30 years, I still love designing and coloring hair as much today as when I started out in the hair industry. I always enjoy staying on top of education with new color and trends and how to achieve them. I look forward to meeting new clients as well as seeing the clients I have designed hair for many years. It is my goal to give each client the hairstyle that is right for them by looking at the hair, color, and texture; by creating a style that is individual for them and also fits their lifestyle. Cutting short hair is my favorite part of hair design, from a trendy bob, to a super short pixie. I aspire to give each client the perfect look for them. Look forward to seeing you soon!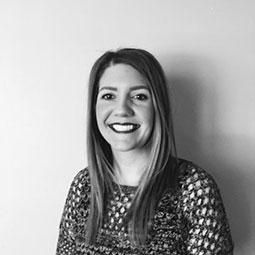 Lorrie
(Design Team)
I am proud to be a hairstylist at Martino Cartier Salon. I love my job because I get to make every person that sits in my chair feel great about themselves. I get to meet so many new people every day and everyone has a different story, wants a different look and I get to accomplish it. I love to go to classes and learn the latest trends and styles and bring them back to my clients and my team.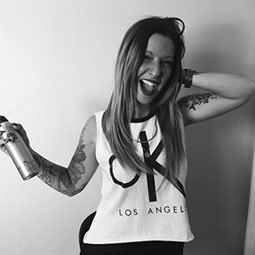 Jesi
(Design Team)
I have been a part of Martino's team for 9 years now, and I can honestly say I love every second of what I do! I have a strong educational background in the industry, and love mentoring. Aside from being a part of the design team here, I also manage the salon and educate for Hotheads Hair Extensions.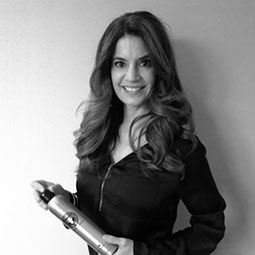 Gretchen
(Design Team)
I have 17 years in experience. I believe it is important that each client receives my undivided attention. The satisfaction I get from my clients and happiness inspires me to continue education in the evolving hair industry.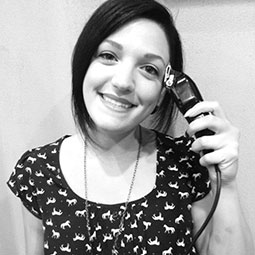 Lauren A.
(Design Team)
Whether it's traveling to hair shows or taking educational classes, there's always new and exciting things being learned at Martino Cartier Salon. I can honestly say that I love my job, and it shows within my clients! Nothing puts a bigger smile on my face than to see my clients loving their new do. I'm knowledgable in cutting, coloring, and formal hair as well as keration treatments. we will work together to find the style right for you!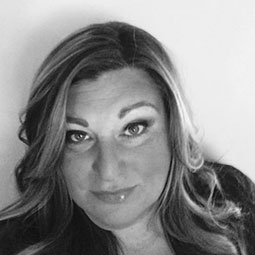 Lisa
(Design Team)
Lisa has been a licensed cosmetologist for 20 years. She is also a licensed cosmetologist instructor. She enjoys all aspects of hairstyling, with a strong background in hair coloring and highlighting. Lisa attends many hours of advanced education yearly to keep abreast of current trends and changes within the industry. She remains passionate with her art and is focused on customer service to the highest level.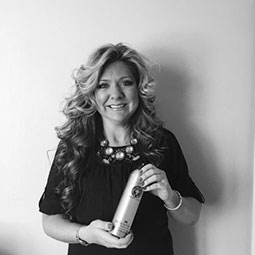 Dawn
(Design Team)
I would like to introduce myself to you...My name is Dawn Gorman, I've been a licensed cosmetologist since I was 17 years old. I've competed at state level and national level taking home gold medals in Hairstyling. The beauty industry solely defines me as a person. I was simply made to style hair... My clients and their experience in the salon is very important to me. In my chair center stage is were you will be: A salon experience is more than an appointment to do hair. A salon experience to many is a 'getaway' from their everyday humdrum. It's a place of social tranquility where my guest feels important enough to warrant a valued time slot of uninterrupted complete attention from me and my assistant. Come take your 'getaway' at Martino Cartier Salon in my chair and feel as though your on center stage. Each visit you will feel as though it was your first time. Come look fabulous and come feel fabulous. See you soon! Xoxo!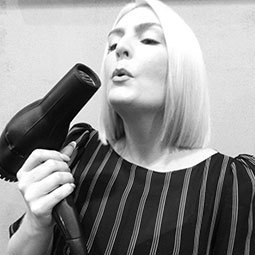 Bonnie
(Design Team)
I have 14 years of experience behind a chair. What I have learned most in that time, it's all about the client. It's being able to see the individual and making her the best she can be. I truly enjoy creating a custom look for someone from beginning to end (color to cut). The total look it what I'm after. I try to be as versatile as I can, which means being abreast to the new trends and techniques. Since I have been at my new home at the Martino Cartier Salon, I have travelled with the Keratin Complex team to the American Hairshow in Chicago and had the pleasure to assist Martino on stage!! Also the Premiere Hairshow in Orlando, one of the biggest hair events in the USA!! So proud to stand with so much talent!! Please come see us soon!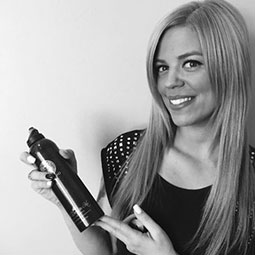 Gianna
(Design Team)
Hi my name is Gianna and I have been more than blessed and honored to work for such an amazing team for over 5 years now. Being a hair stylist is my passion, and I love making clients feel beautiful inside and out each time they leave the salon! Each client is important to me from creating custom looks to building an everlasting relationship with each one of them. I am now proud to say that I am a Wella Brand Educator and am excited to further my education and be able to share my knowledge and techniques by teaching and inspiring other stylists in the industry! When you love what you do, you'll never work a day in your life! I am looking forward to meeting new clients in the near future. Come get beautified by our amazing team soon!!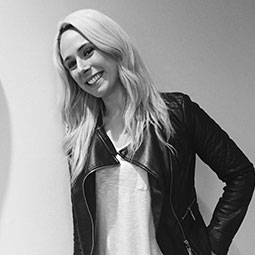 Jacqueline
(Design Team)
I have been in the industry for 12 years now having worked in a salon since I was 15 years old! I love it just as much today! Nothing compares to the experiences I have had with Martino Cartier Salon... The education impeccable the hair world as I had never seen it. True art happens here I am blessed to have such amazingly talented co-workers and to provide my clients with the most amazing service. "Love of beauty is taste, the creation of beauty is art."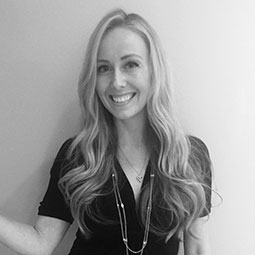 Kelly
(Design Team)
Being a hairstylist has lead me to a fulfilling purpose in life. Since I was a young girl, it was obvious to family members and others around me I should be in a people friendly, talkative career. I obtained my cosmetology training and license as I graduated high school. I have now been a hair stylist for over 12 years. Throughout the years, I have continued my education and portrayed my knowledge of the fashion industry on so many clients. Interaction with clients is one of the best parts of my job. I love envisioning great cuts, colors, and styles for my clients. The time involved in the process is special. In the end, it is a rewarding feeling for me to know someone truly feels beautiful and confident because of my talent. Come see me to share the same feeling, too!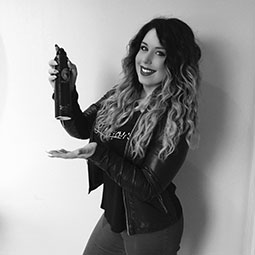 Liann
(Design Team)
I would like to thank you in advance for considering me for the opportunity to serve you and your family's hair care needs! I have been in the industry for over five years and in that time I have mastered a wide range of hair techniques including balayage, ombré, foil highlights and lowlights, color correction, Keratin Smoothing Treatments, fashion and modern cuts for both women and men, special occasion hair styling, and special occasion make-up. I strongly believe in continual education and strive to stay at the forefront of my field with knowledge of new products and services available in order to provide excellent service to my clientele!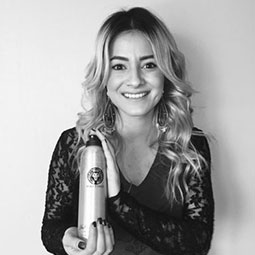 Lauren D.
(Design Team)
Hi I'm Lauren! Working at Martino Cartier has been such an amazing beginning to my journey as a hairstylist. I graduated from Rizzieri Aveda School. I specialize in makeup and my passion is color. Im more then excited to see what the future hold for me, I just know it's going to be great.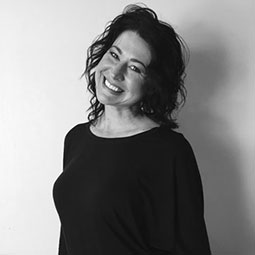 Nicole
(Rising Stars)
Nicole has been in the hair industry for 13 years. She is very passionate about what she does. Nicole enjoys everything that is involved in hairdressing, but her favotites are blowdrying and color.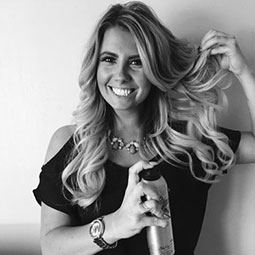 Mary Kate
(Design Team)
Working for Martino Cartier has been an amazing experience. I started as a shampoo assist right after attending Rizzieri Aveda beauty school in 2012. Since then I've gotten the opportunity to work side by side with Martino! We travel all over the country educating other hair stylists and always learning the newest trends. I also assist Martino when he sells his own brand.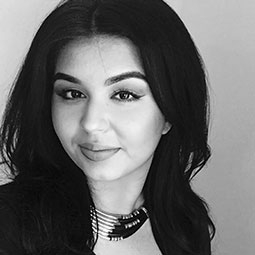 Rosalia
(Rising Stars)
My name is Rosalia Sparacio. I graduated from Rizzieri Aveda School in 2015. From highlights and balayage to hair cuts and updos, I love it all. With assisting all the different talented stylists in the salon, every day is a learning experience. I look forward to one day having my own chair and making every client feel happy and beautiful.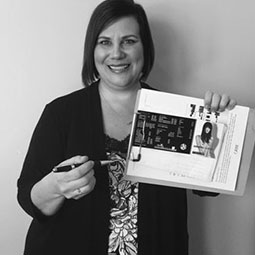 Robin
(Salon Coordinators)
Keeping everyone organized and happy at such a fast paced salon, can sometimes be very trying, but I Love it! I try to greet every client with a smile, and I enjoy getting to know all of them. It's very rewarding being a part of the family here at Martino Cartier Salon. I am here to help you anyway I can, Just ask!!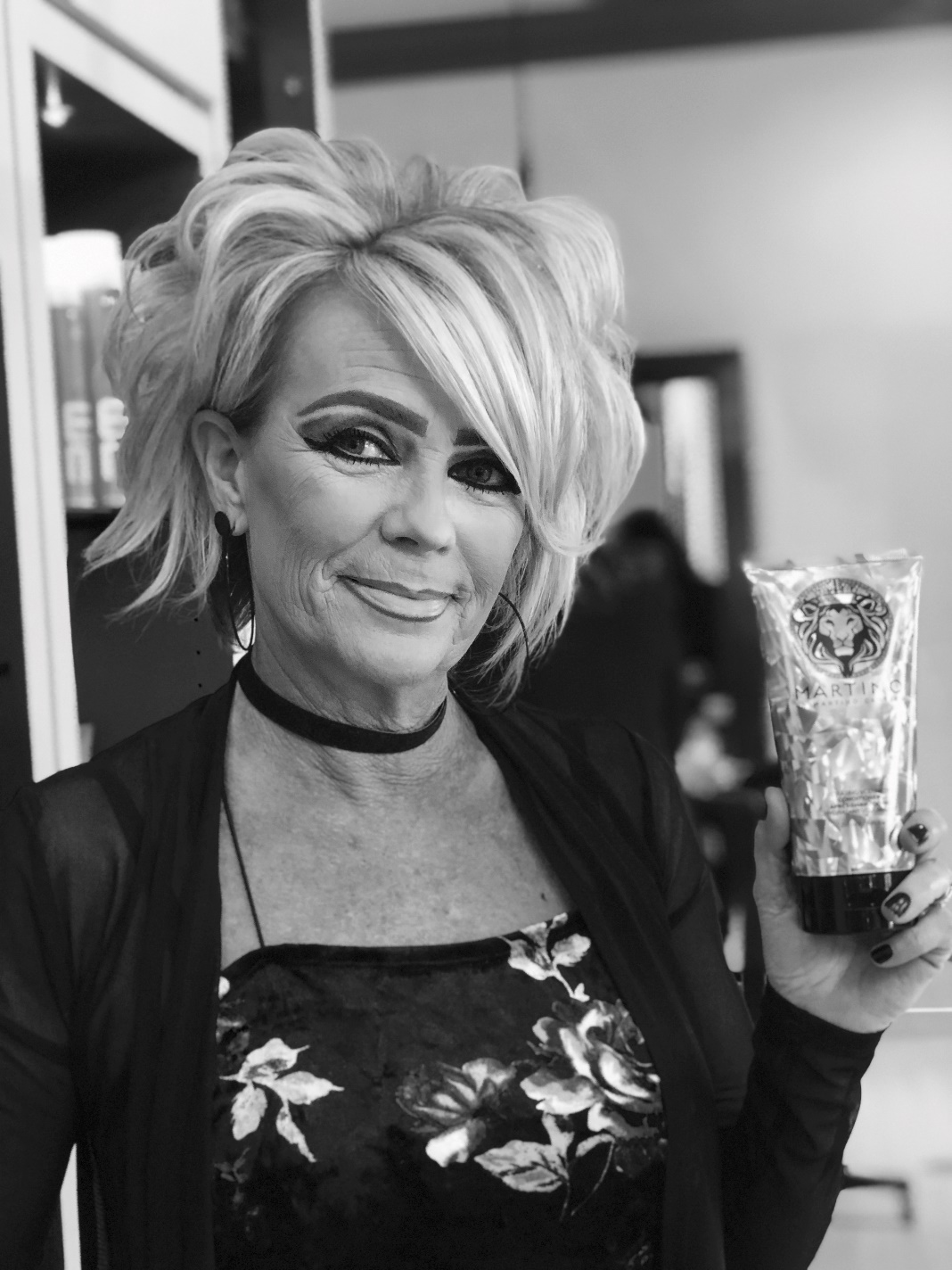 Dawn F
(Salon Coordinators)
Hi I'm Dawn, a front desk coordinator here at Martino Cartier Salon. I love talking to and greeting every client with a smile when they come through our front door. Whether I'm checking you in or out, or booking your next appointment, I make sure you have a smile on your face. I love being a part of the family here at Martino Cartier, and I'm here to help you in any way!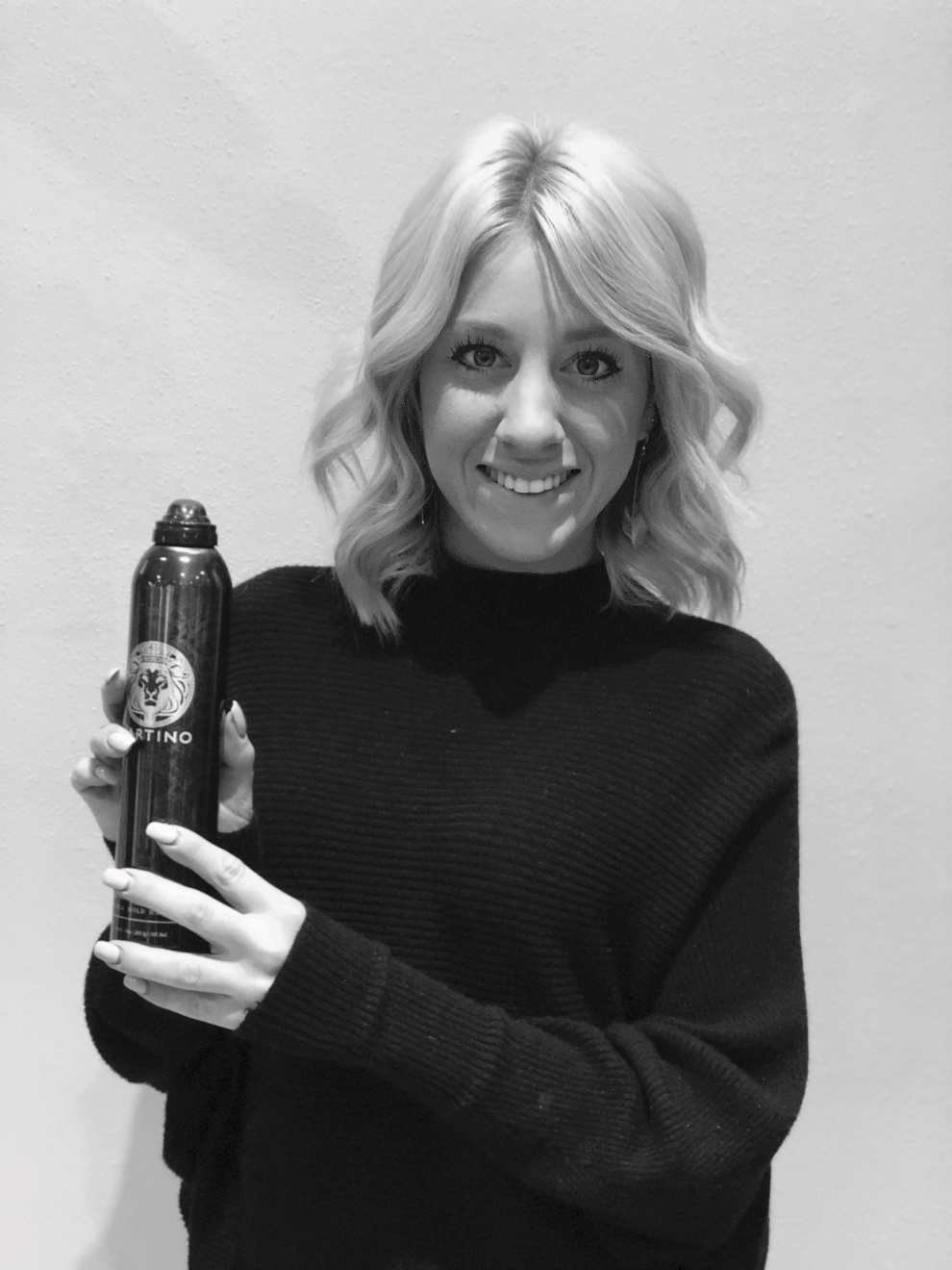 Jaclyn
(Rising Star)
Hi my name is Jaclyn Widen. I graduated from Jolie Health and Beauty academy in 2016. Working at Martino Cartier salon has been such a great experience, learning from top stylists! I look forward to having my own chair in the salon and making every client leave happy and feeling beautiful!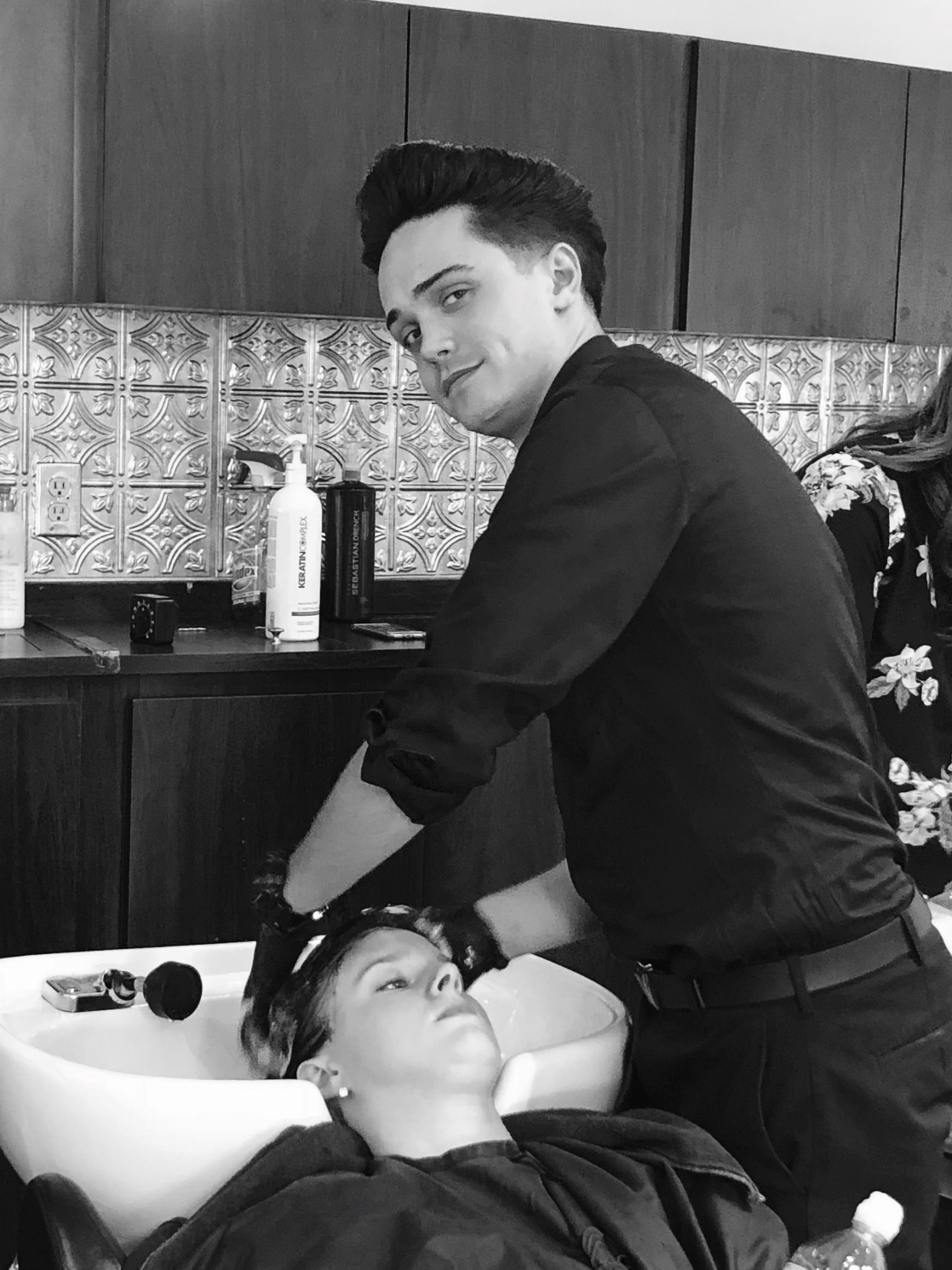 Joshua
(Rising Star)
I studied at hair at the Rizzieri Aveda School in Voorhees and am now an up and coming Hair Professional at Martino Cartier Salon. I specialize in Precision Cutting and Color. I am influenced by the 80s, 90s, and current trends of today. I love my family, the arts, and redefining beautiful for every individual.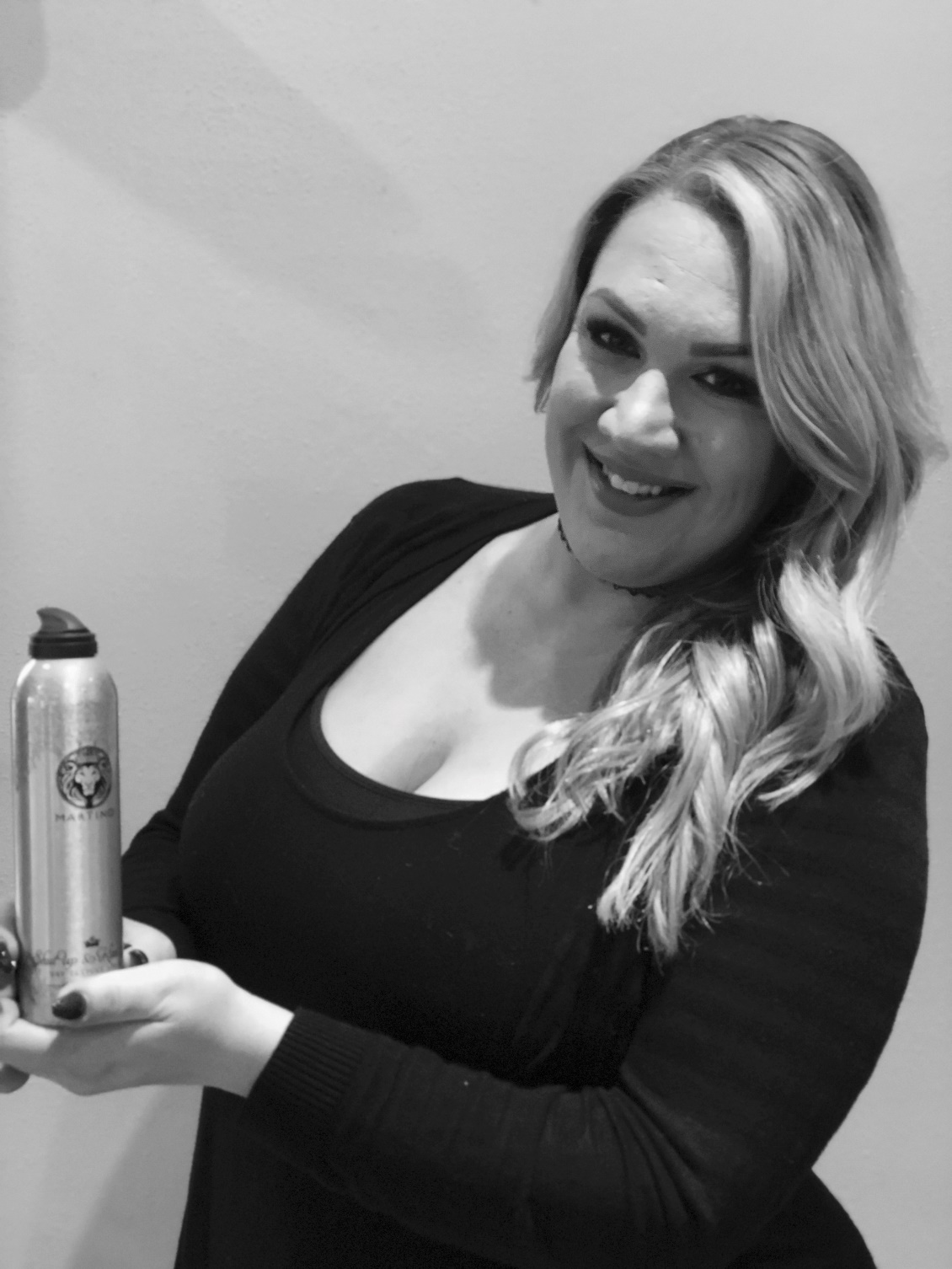 Kelly K
(Rising Star)
I've been a licensed cosmetologist since 2006. Being behind the chair for over a decade and being new to the Washington Township area, I decided to take an assistant position at Martino Cartier, a top 20 salon nationwide, to build my clientele and grow as a stylist by learning from all of the incredibly talented artists that call this salon home. I now have the great honor of assisting Martino himself and it has been nothing short of amazing! I was an educator for a major color company for three years and I am confident in all aspects of color-corrective, creative, balayage and so much more. I am so thrilled to be a part of this amazing team and I look forward to what the future brings for me here!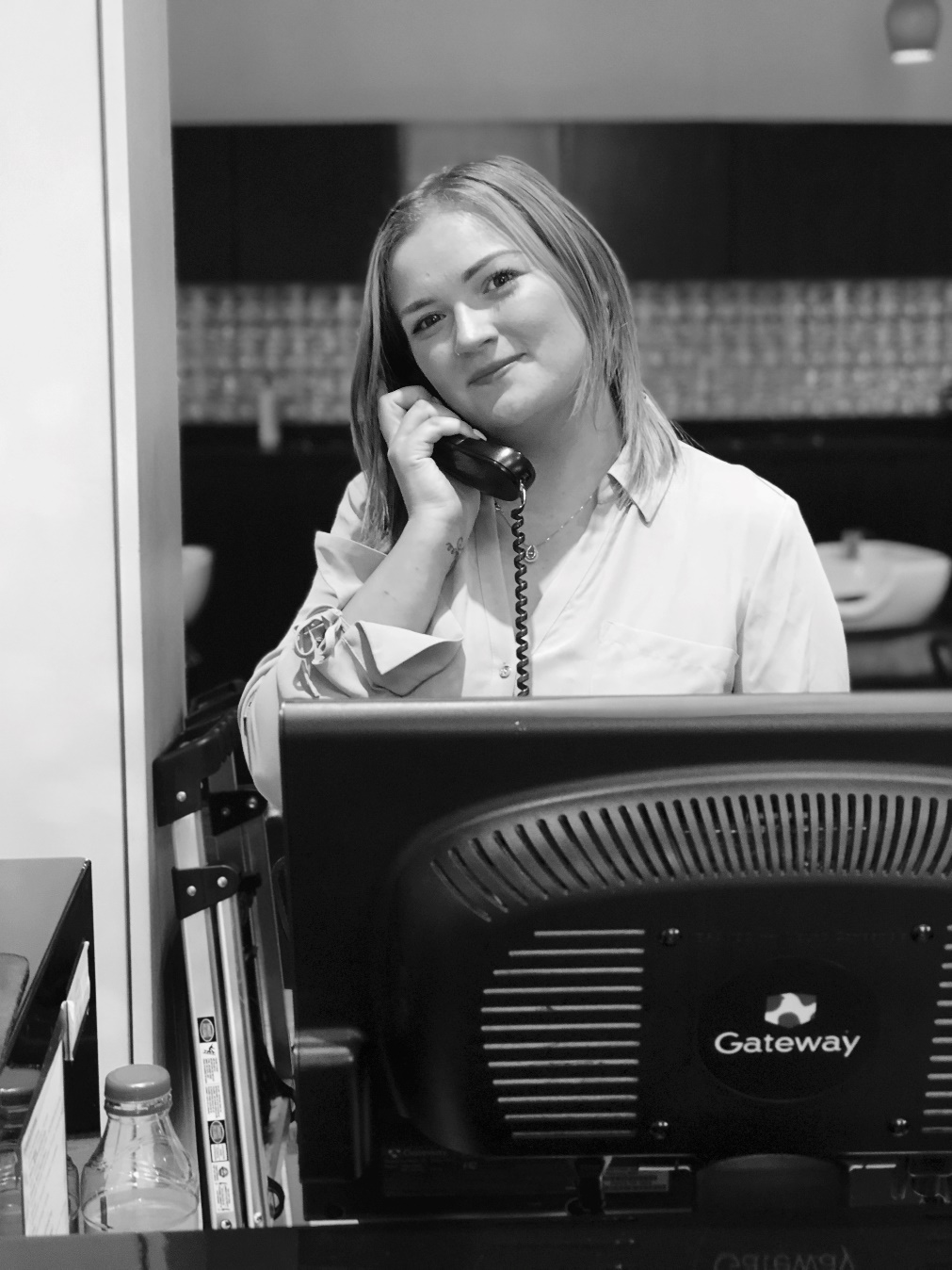 Maggie
(Salon Coordinator)
I have always had a love for all things beauty. I have been a receptionist for 3 years and love what I do. I enjoy working with all our amazing stylist, making sure all of our clients have an amazing experience from the time the walk thru the front door until they check out. If you ever have any questions just ask me, I'm here to help!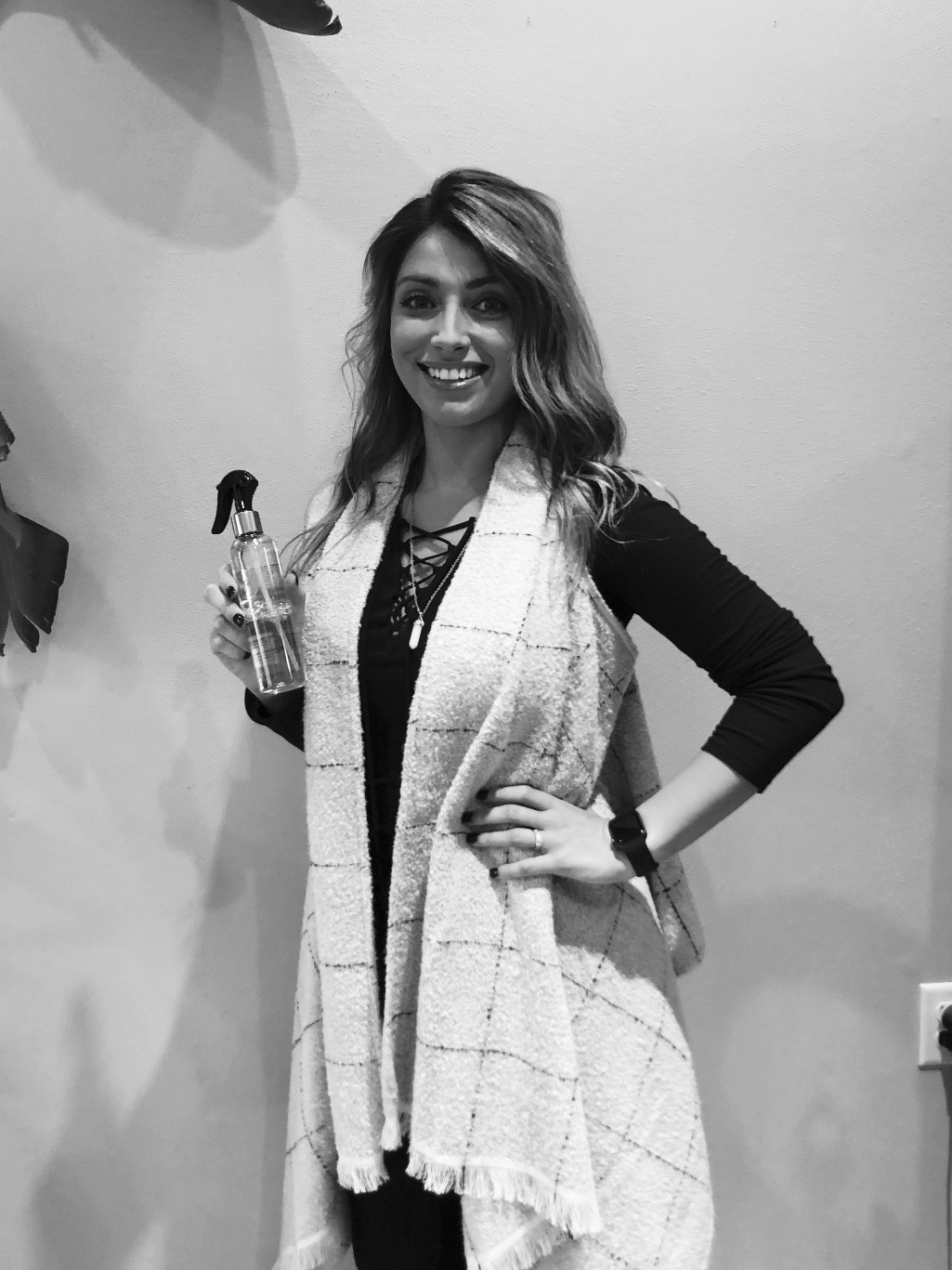 Marissa
(Rising Star )
I graduated from PB Cosmetology in 2012. I have always had a passion for making people feel good about themselves. Being an assistant at Martino Cartier salon has already taught me so much. From learning new techniques to formulating new colors, I enjoy every bit of it. I love building relationships and watching clients leave the salon happy with the service that was provided. I look forward to many more years and one day obtaining my own chair.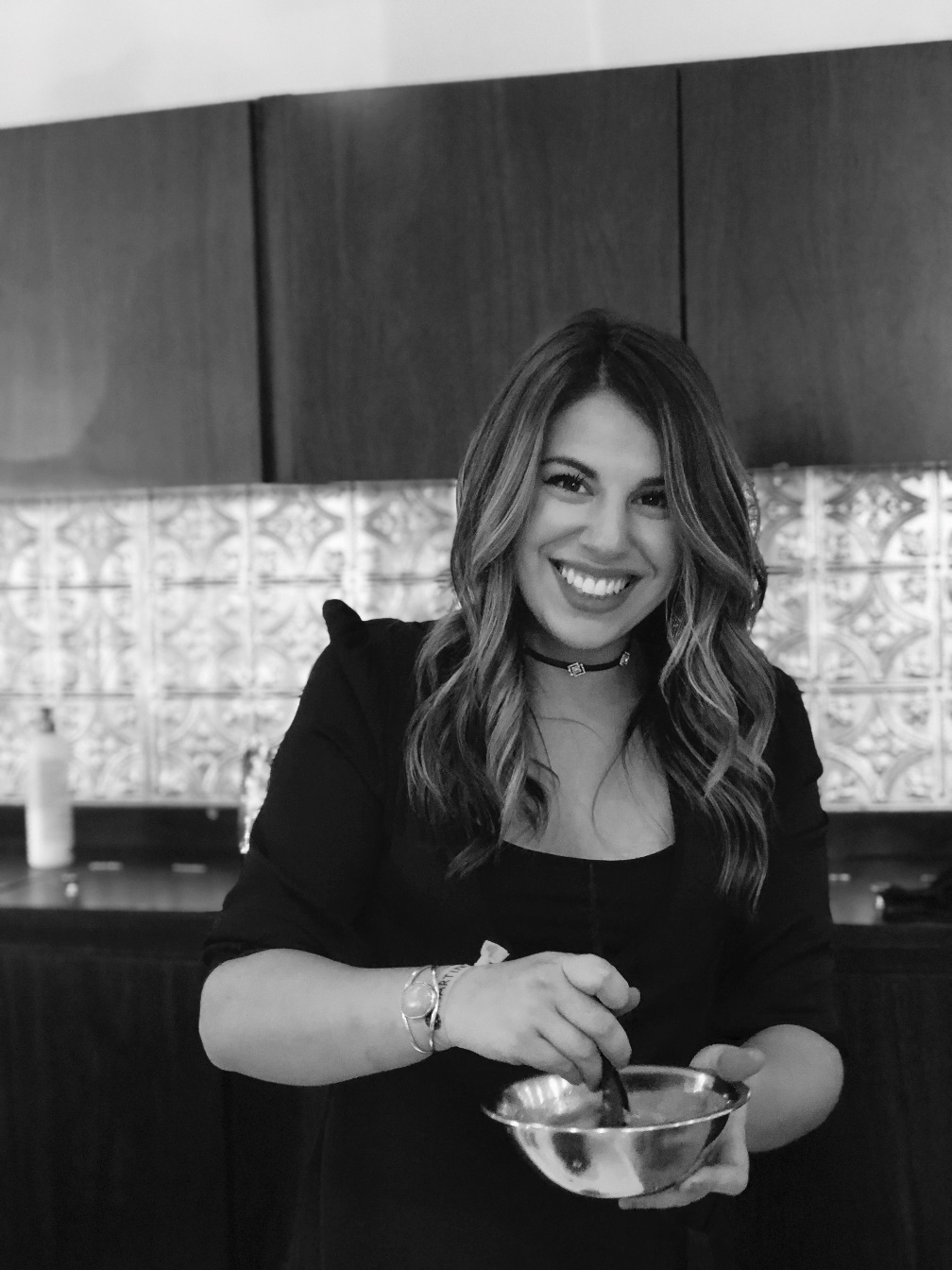 Michelle
(Rising Star )
I have been in the industry for about five years now! What I enjoy most is seeing that smile on a client's face, letting them feel and look beautiful. Whether it be a ravishing color or trendy new haircut the client should always leave happy. From colors, cuts and balayage I enjoy it all. I am certified in Brazilian blowout smoothing treatment and keratin complex hair treatments. I enjoy all of newest trends and am constantly keeping up with my education. Our team at Martino Cartier Salon is some of the most talented in south jersey! You won't be disappointed.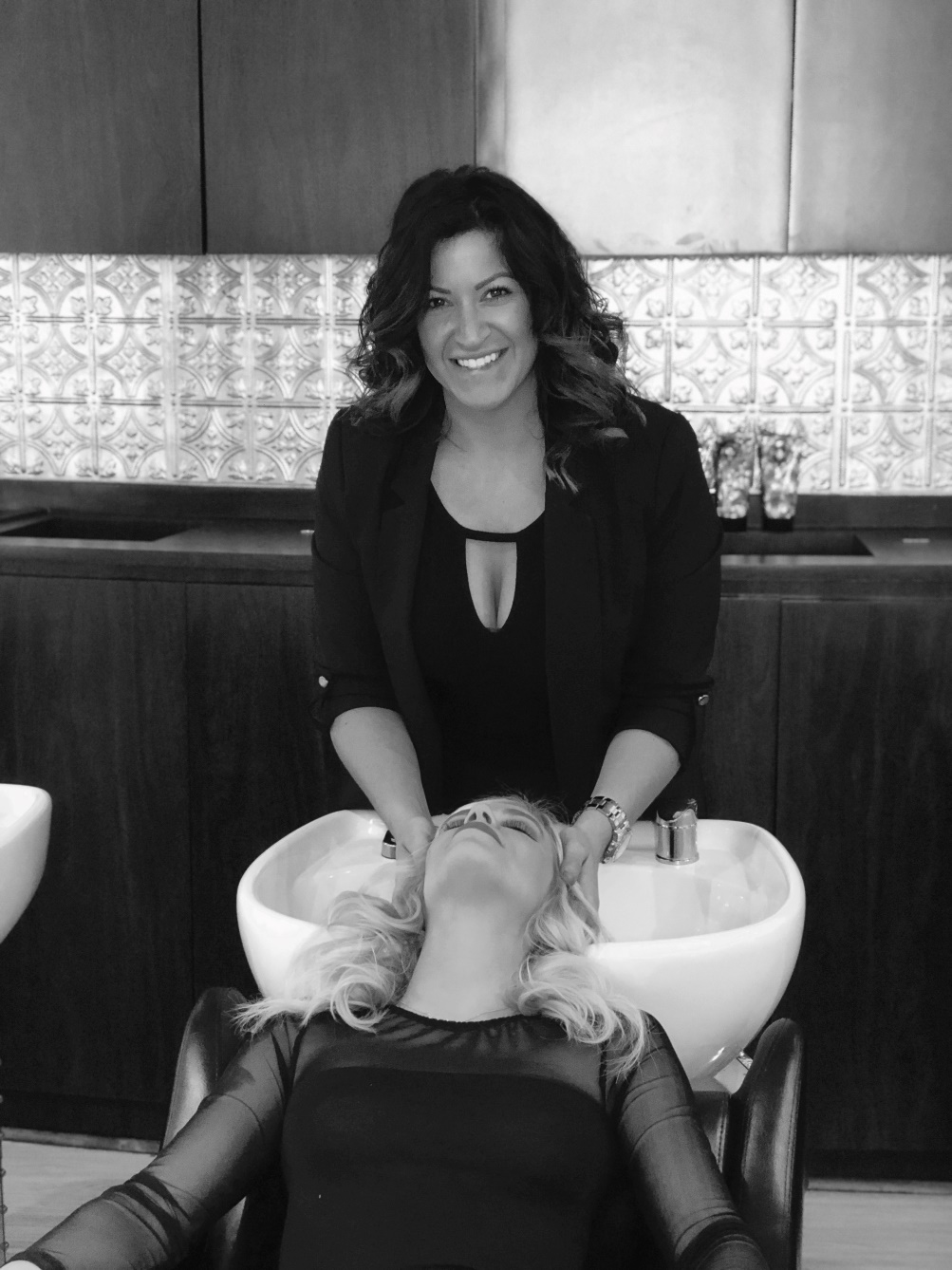 Stacy
(Rising Star )
Hi everyone! I have been in the beauty industry for over a decade now and I'd like to share with you why hair has always been my passion.  As a little girl I've always known I wanted to be a cosmetologist from the moment that I cut my own hair to one of my teachers saying how my updo's were too distracting for class, I always wanted to have a different look every day for school! This industry allows me to be creative and to make people feel so amazing about themselves, just knowing people are walking around with my work of art every day is priceless. I have made a few changes in my career which has led me to Martino Cartier salon. I am an Assistant/Stylist here at the salon, and as of right now I do assist Dawn Gorman, one of the top stylist here. I am so excited to learn more techniques to bring to my own clientele, as I am getting myself more established. I am so happy to tell people where I work and how much I learn here, and I can't wait for what my future has in store for me here!