Gorgeous New Makeup Looks For Fall 2022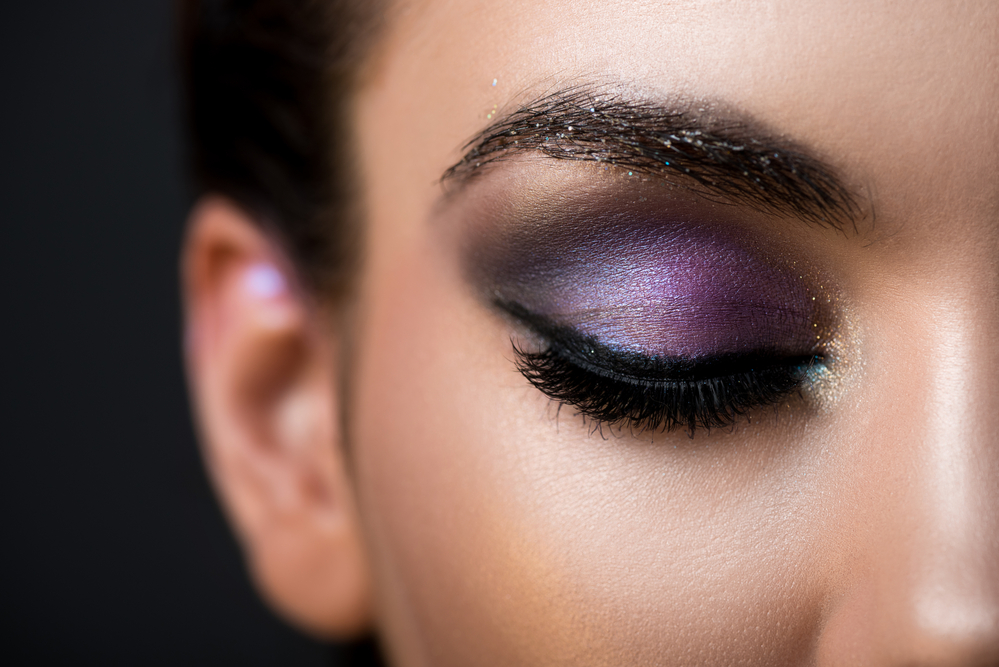 Fall never fails to disappoint with new styles and makeup trends, and this fall is no different. Whether it's your preference to keep it simple or make a dramatic statement, this fall's got it all from sharp wings to bright eyes and bold lips. We've rounded up some gorgeous new makeup looks that are top trends of the season to inspire you as you're choosing your.
Multicolored Shadow
If you want a look that lets your creative side shine through you'll love the multicolored shadow look. Using three or more different colors you can showcase all of your favorite hues as well as your creativity.
Looking "Berry" Sharp
Precision liquid liner applied in a sharp dark wing, soft berry lips, and subtle shimmering skin highlights are simply exquisite for fall. The dramatic eyes and understated lips are simply the perfect pairings.
Au Natural Beauty
If you prefer to keep your look low-key and a little more natural, this is the look for you. An illuminating primer and tinted moisturizer will give you a natural looking dewy complexion. Finish it off with brushed-up brows and glossy lips for a barely there makeup look that is polished yet au natural.
Classic Cat Eye With a Twist
The classic cat eye looks gets a twist this fall with bright and bold colors to pair with the stark black liner. The contrast of the bright color adds to the sultry feel of the sharp winged liner. And if you're having trouble mastering the sharp winged look there are eyeliner stamps to help you out.
Smoked Olive
The traditional smokey eye gets an update for fall with this look. Three different earthy shades, gold, rust, and olive green meld together in a smokey ombre shadow that is simply irresistible. You have the colors of fall with a sexy smokey flair.
Jewel Eyes
Jewel-toned shadows frame the eyes for a bright and bold fall look. Rich jewel tones extending to the crease on the upper lid and then the same tone under smoking the bottom lashline frame the eyes perfectly with a regal and jaw-dropping effect. Pair with a soft lip to bring balance and really showcase those eyes.
Rose Gold Monochrome
Rose gold on the lips and eyes paired with a smudged and subtly smokey taupe liner creates a breathtakingly beautiful monochromatic look. Take it a step further and up your wow factor by extending the rose gold to your hair as well.
Smokey Purple
The eyes steal the show again with this one. Rich smokey purple shadow and the smudged charcoal liner may be the ultimate smokey eye combo. It's absolutely mesmerizing. You can add glitter if you want to really glitz it up for a night out. Use a nude color on your lips to intensify the effect.
40s Red Power Lips
This retro look from the 1940s pairs a barely there makeup look consisting of bold brows, mascara, and highlighter with rich red lipstick. Day or night this power look is perfect for any occasion. It screams confidence.
Delightful Denim
Deep denim blue and silver highlights are the perfect pair in this smokey eye look. It's a fall-neutral look that brightens your eyes and accentuates all of the fall fashion colors, so it will pair well with anything that you want to wear.
Double Wing
When you want to elevate any makeup look to the next level, try an intricate liner like double wings. With just a few more strokes of the liner, you can transform whatever look you've chosen into something extra special. Accent the wings with silver for an added touch.
Do you have a special event coming up or just need some help choosing or perfecting your fall makeup look? Allow the professional makeup artists at Martino Cartier Salon to assist you. We will help you choose the colors and looks to highlight your best features and perfectly compliment your skin tone. Give us a call at 856.582.6600, book your appointment online, or use our free mobile app available from iTunes or Google Play to schedule right from your phone. We look forward to seeing you soon at 304 Hurffville Crosskeys Rd., Sewell, NJ.