Caring for Your Hair Between Appointments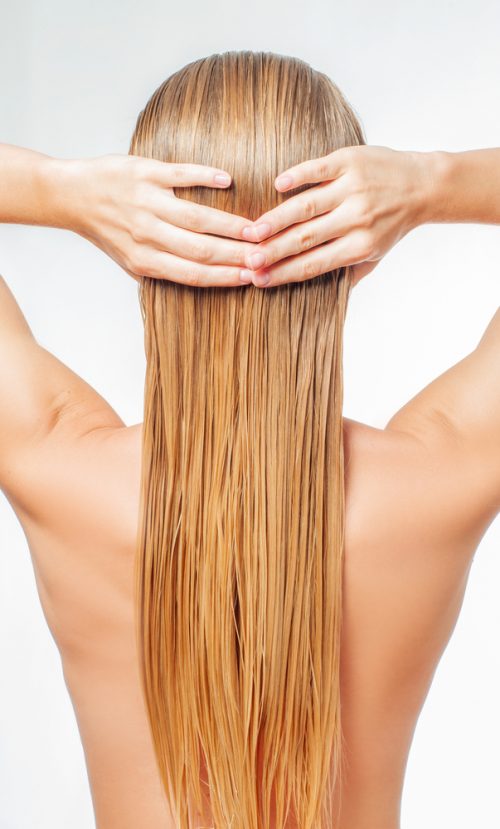 There is a special feeling we get after a successful hair appointment, when you're feeling so fabulous you could take on the world! For the majority of us, having a personal stylist to tend to our hair every day isn't exactly reasonable, leaving us to only experience that fresh from the salon feeling every 6 weeks or so. However, it is possible to keep your hair looking and feeling amazing in-between hair care services! 
Continue reading to discover tips and tricks to keep you feeling fabulous after your appointment.  
Keep Hair Color Fresh
The recommended time between color treatments can be between 4-12 weeks depending on the amount and style of coloring you have. Color-treated hair can lose its vitality and shine if not properly cared for at home, following the following tips can help keep colored hair bright and healthy between salon visits.
Limit Hair Cleansing. The more you cleanse your hair, the dryer and more faded it will become. Limit shampooing to 2 times per week, or every other day if the scalp is oilier. To avoid losing volume, utilize a conditioning dry shampoo between washes. Most importantly, when cleansing and conditioning hair, be sure to use color-safe products.
Color Pigment Shampoo. Using a color pigment shampoo once a week to minimize fadeout and refresh its tone. Color pigment shampoo can be mixed by your stylist and is not a cleanser. Once a week, cleanser hair with shampoo, apply and rinse color pigment shampoo, then condition as normal.
Gloss/Glaze Treatment. Gloss and glaze treatments add shine back to your hair while also revitalizing color. The longevity of these treatments can range from 1-6 weeks, so it's important to talk with your stylist about which treatment is best for you.
Keep Hair Strong
Depending on your hair goals, adding length, maintaining length, etc., the time between trims can vary greatly. Unfortunately, once ends start to split, the damage is likely to keep increasing unless you get the ends trimmed. Here are some tips and tricks to keep hair strong and healthy in between hair trims.
Nutrition. There are many vitamins and minerals that have been shown to affect the overall health of your hair such as protein, omega-3, iron, and zinc. That doesn't mean you need to go buy tons of supplements; a well-rounded diet will often provide enough nutrients for hair health. Your hair also needs proper hydration from the inside out, so don't forget to drink plenty of water!
Treat Hair with Care. Our hair comes in contact with friction-causing fabrics a lot more than we think. Cotton bedding and bath towels can increase hair damage and breakage. You can prevent damage by using microfiber towels to dry strands and a silk bonnet to keep hair safer as you sleep.
Deep Condition. Deep conditioning hair rehydrates your locks and helps reseal cuticles to help maintain moisture. Well-hydrated hair looks and feels healthier and is often much easier to manage!
Looking for an excellent hair care experience? Our professional staff is ready to make your vision a reality! Visit the Martino Cartier Salon today at 304 Hurffville Crosskeys Rd., Sewell, NJ. To make an appointment for your own signature style by celebrity stylist Martino Cartier, call us at 856.582.6600, visit our salon, or book your appointment right from your mobile device with our free mobile app on iTunes or Google Play.