Discover the 8 Trendiest Summer Haircuts for a Stylish Season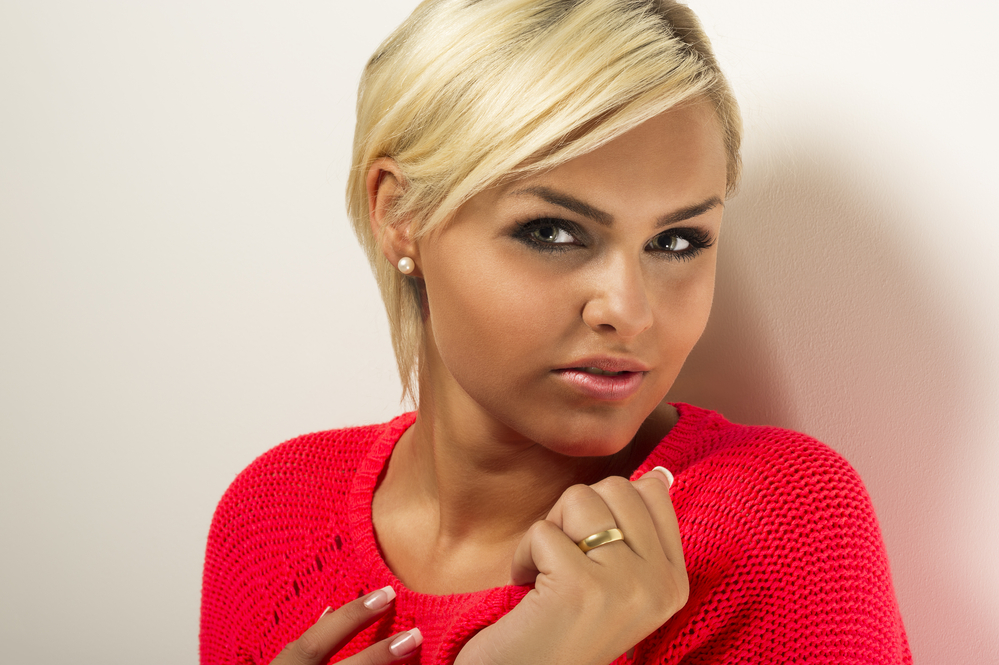 Summer is the perfect time to revamp your hairstyle and embrace a fresh, trendy look. If you're seeking the hottest summer haircuts that will keep you cool and fashionable, you've come to the right place. In this blog post, we'll unveil the eight most popular haircut trends of the season. From short and sassy to long and flowing, these haircuts will ensure you're turning heads all summer long.
The Pixie Cut
Short, chic, and effortlessly cool, the pixie cut is a timeless favorite for the summer. With its cropped length and textured layers, the pixie cut offers a low-maintenance and edgy look that suits all hair types. This style is perfect for those who want to make a bold statement while staying comfortable in the summer heat.
The Blunt Bob
The blunt bob is a classic and versatile haircut that never goes out of style. This summer, opt for a sleek and straight bob that falls just below the chin. The clean lines of a blunt bob exude sophistication and can be customized to suit your face shape and personal style. Add some beachy waves for a relaxed and effortless vibe.
The Bixie Cut
The bixie cut is a modern and versatile haircut that combines elements of the pixie and bob styles. This chic and edgy cut features short, cropped layers that frame the face and create a bold statement. The bixie cut is perfect for those who want a low-maintenance yet stylish look, offering a confident and sophisticated vibe for the summer season.
The Shaggy Lob
The shaggy lob, or long bob, is a trendy and modern haircut that strikes the perfect balance between short and long. With its textured layers and tousled finish, the shaggy lob adds volume and movement to your hair. This versatile style can be worn straight, wavy, or curled, making it an excellent choice for those seeking a low-maintenance yet stylish summer look.
Curtain Bangs
Bangs are making a major comeback this summer, and the curtain bangs trend is leading the way. These face-framing, wispy bangs create a soft and romantic look that complements a variety of hairstyles. Whether you wear your hair up or down, curtain bangs add a touch of effortless charm and create a flattering frame for your face.
Textured Layers
For those with longer locks, textured layers are a fantastic way to add movement and dimension to your hair. This summer, opt for long layers that create a natural, beachy vibe. Textured layers enhance the natural texture of your hair and make styling a breeze, whether you choose to wear it down or in a trendy updo.
The Choppy Bob
If you're looking to embrace a shorter hairstyle without going too extreme, the choppy bob is the perfect choice. This edgy and textured haircut features uneven, choppy ends that add a touch of rebelliousness to your look. Pair it with a bold hair color for a head-turning summer transformation.
The Modern Shag
The modern shag is a trendy and versatile haircut that adds movement and texture to your hair. With its layered and tousled look, the modern shag creates an effortlessly cool and lived-in vibe. This haircut works well with various hair lengths and is perfect for those who want a stylish, low-maintenance summer look.
The Butterfly Cut
The butterfly cut is a unique and eye-catching summer haircut that is gaining popularity. This trendy style features layers that are shaped like butterfly wings, creating a beautiful and whimsical effect. The butterfly cut adds texture, volume, and movement to your hair, making it a perfect choice for those who want a fun and playful look this summer.
Battling Summer Frizz to Keep Your New Cut Smooth
During the summer months, frizz can be a common hair concern due to increased humidity and exposure to the sun. To keep your locks looking smooth and frizz-free, follow these summer hair care tips. First, use a moisturizing shampoo and conditioner to hydrate your hair and combat dryness. Avoid using hot styling tools and instead, opt for air drying or using a diffuser on a low heat setting. Apply a leave-in conditioner or anti-frizz serum to tame unruly strands. Consider incorporating a weekly deep conditioning treatment to nourish and repair your hair. Lastly, protect your hair from UV damage by wearing a hat or using a UV protectant spray. With these tips, you'll have beautiful, frizz-free hair all summer long.
Get ready to step into summer with confidence and style. Whether you choose a pixie cut, a lob with curtain bangs, or long beach waves, our skilled stylists will ensure you leave the salon feeling fabulous. Embrace the summer vibes and let your hair become your ultimate fashion statement!
Ready to embrace the hottest summer haircuts and rock a stylish look all season long? The expert stylists at Martino Cartier Salon are here to help you achieve the stunning hairstyle you desire. Give us a call at 856.582.6600, request an appointment online, or download our free mobile app from iTunes or Google Play to book your appointment today. You'll find us at 304 Hurffville Crosskeys Rd., Sewell, NJ.