Eyebrow Shaping Tips to Refine Your Look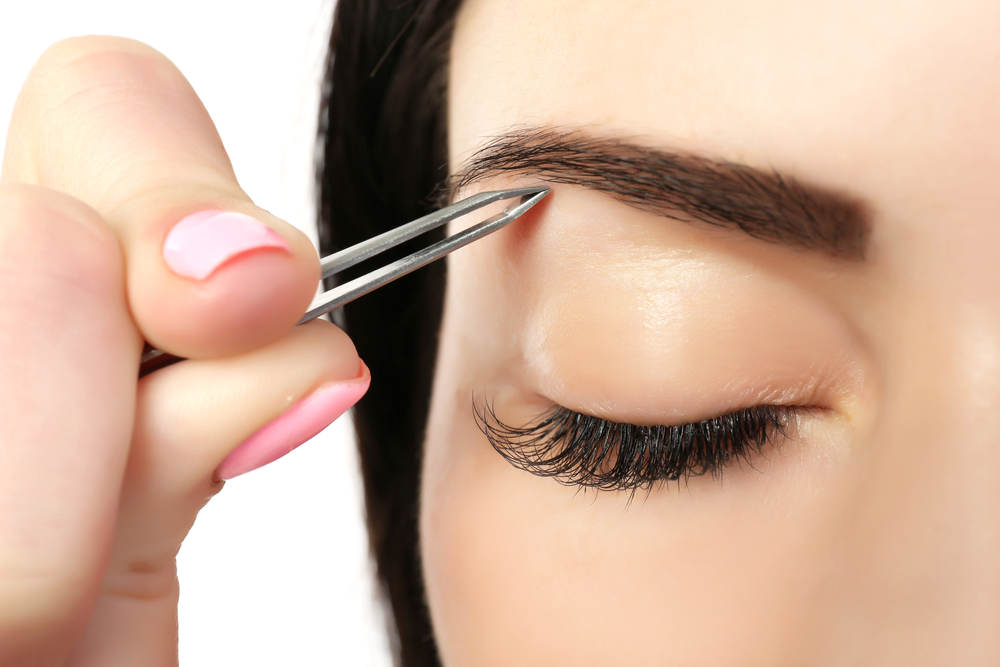 Your eyebrows are parts of the body that serve essential functions yet they are rarely given a second thought. Your brows not only help to protect your eyes from dirt and debris, but they help form the shape of your face. Well-groomed brows are the finishing touch that completes a look. When they're shaped correctly your brows can give your face a visual lift making you look younger. They can help balance your features as well as highlight and enhance your eyes. Having your brows professionally waxed and shaped is a great way to make sure you are utilizing these valuable assets to accentuate your features. But just like everything else in the beauty world, eyebrows have ever-changing trends that you'll want to keep up with as well. Here is what's currently in for eyebrows.
Defined But Natural
This brow shape is perfect for those that like the natural look. These are your natural eyebrows. They've just been cleaned up around the edges to give them definition. Since they're not really sculpted your natural shape is maintained with just a few stray hairs removed here and there to tidy things up.
Lighter Hand With Pencils and Powders
For a while, big, bushy brows were popular on fashion runways, but recently the trend has been towards a lighter hand with pencils and powders for a more natural look. Dark heavy brows are out and thinner, neatly shaped, and barely filled in brows are in. Once your brows are the shape you want all you need to do is lightly fill in any very sparse spots with a color that matches your brows.
Brushed Up Look
Stiff shiny brows were the big trend last year. That look is getting a reboot this year. This is more about styling than shaping though. You can have your brows shaped however you want that best flatters your face. With this look, your brows aren't stiff and spiky. They're simply brushed up diagonally to change things up a little.
Big Bushy Brows
If you love the iconic bushy brows, don't be sad that runway models have temporarily ditched the look. You'll still be seeing them around and you can still rock full, lush, sort of overgrown brows yourself if you'd like. This is one eyebrow style that will never completely fall out of favor. Go ahead and embrace that natural beauty if you'd like!
Beautifully Fluffy Brows
Die-hard bushy brow fans are taking things a step further this year. They're using gels and waxes to give brows a lift and fluff them up a bit. It adds a bit of texture and gives them a lighter, slightly wispy feel. Brows that are perfectly fluffed will allow a bit of skin to peek through here and there giving them a softer look than a harsh filled-in brow.
Eyebrow Slits
If you are very fashion-forward and really want to keep up with all the latest trends, this one is for you. To achieve this look thin slits or strips are shaved right through your brows that really catch the eye. You can go diagonal or vertical and add as many or as few as you want. Do both brows or keep the slits to only one side. You can even make it really funky by using the slits to create a geometric design on your brows. What fun would that be?
The skilled waxing specialists at  Martino Cartier Salon can help you create perfectly shaped brows whether you want to try out the latest trend or keep your tried and true look. Give us a call at 856.582.6600, book your brow waxing appointment online, or use our free mobile app from iTunes or Google Play to schedule right from your phone. We'll see you soon at 304 Hurffville Crosskeys Rd., Sewell, NJ.