Gorgeous Makeup Trends For New Year 2023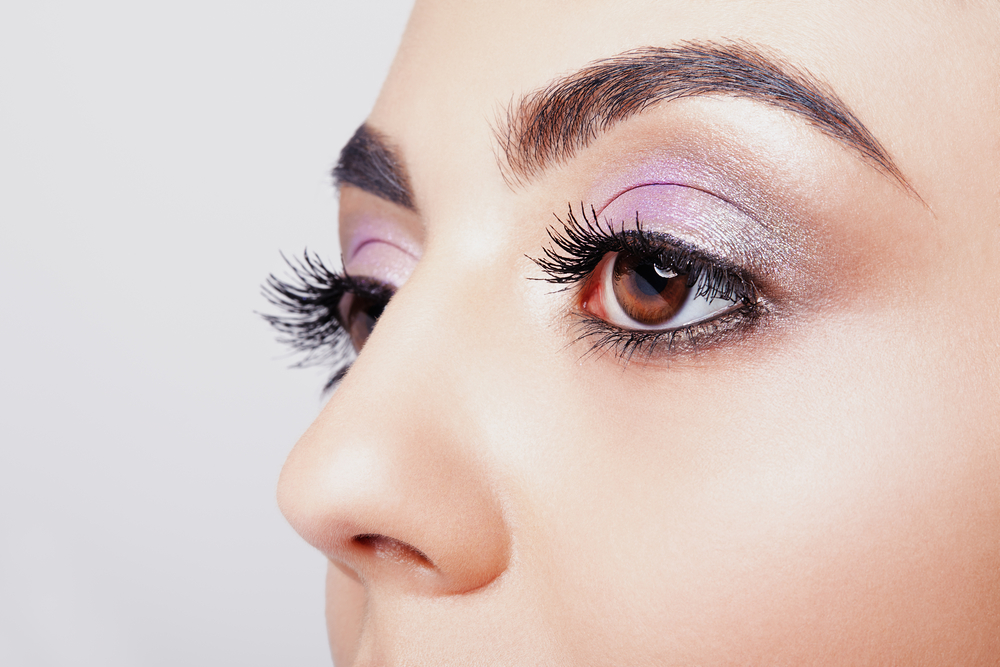 Whether you're setting an ambitious goal, making a resolution to reset your lifestyle or find a new and creative look, New Year offers the perfect opportunity for a fresh start. January first marks the first day of the rest of your future and in 2023 it brings with it some gorgeous makeup trends to help you build your new image. There will be endless opportunities for self-expression in the year ahead with your face as the canvas to showcase some real makeup art. Let's take a look at some of the makeup trends New Year 2023 has to offer.
Elegant Gemstones
This look is all about the sparkle and texture. Gemstones are a beautiful way to elevate your look and express your individuality, helping you stand out in any situation. Use them to frame your eyes, embellish and accentuate freckles or just give you a classy and elegant star-dusted look.
Graphic Liner
This isn't exactly new on the scene but graphic eyeliner will be sticking around for the new year ahead. The look is best achieved with a waterproof liquid liner that will stay in place. Bright and dark colors in graphic designs really make your eyes the main focal point, and there is always a way to customize any look with new colors or shapes to make your own unique look.
Graphic Shadow
Not quite mastered liquid liner? Well, no worries. There is none required to get this graphic look. Bold eyeshadows are used to create a graphic, high-impact focal point. Your eyes are a small area but with fine detail work, they can really make a big statement.
Skinimalism
Bare skin has swept over the beauty world like a storm as more and more people have abandoned their complex beauty routines in favor of a much simpler and more minimal look. You can expect clean skin to return at the start of 2023 with a trend towards barely their coverage and natural techniques. This less sculpted look tosses contouring aside and embraces the natural contours of your face. Seamless blush and shadow that seem to melt into the skin will be the norm. Just clean and simple beauty with soft washes of color in soft tones that accentuate your natural features.
Blush
While blush seemed to fall a bit out of favor for a while it's going to make a strong comeback in early 2023. And it's the perfect time to add a pop of color to brighten your complexion as summer tans fade into memory. Expect to see blush trends explode like sunburn blush with a generous wash of color across the top of your cheekbones and nose, and blush draping with a contouring C-shaped application of color from just above the corner of the eyebrow to the top of the cheekbone.
Barbiecore
Barbiecore fashions are everywhere right now, so it makes sense that the makeup trend would follow. The look starts with a foundation with great coverage to create a flawlessly smooth canvas. Monotone pallets in dusty rose pinks, peachy pinks and rose gold pinks give a wash of color to the eyes, cheeks, and lips. The eyes should be finished with a fine liner and lots of lengthening mascara. The lips should be topped with a pretty pink gloss in a coordinating shade for that ultimate finishing touch.
Powerful Pastels
There will be no chalky or super sweet pastels in 2023. New Year's pastels are powerful. Warm tones work for all skin tones and ages. Choose colors that have a presence like coral, lilac, and sky blue for your eyes, and then finish your face in the same color family or a complimentary shade. Don't forget a couple of coats of good, strong mascara to finish the look.
If you need a gorgeous new look for the year ahead, allow the professional makeup artists at Martino Cartier Salon to create a custom makeup look for you to help you reach your beauty goals and build a new image for the new year. Make 2023 your most beautiful year yet! Give us a call at 856.582.6600, book your makeup application appointment online, or use our free mobile app available from iTunes or Google Play to schedule right from your phone. We look forward to seeing you soon at 304 Hurffville Crosskeys Rd., Sewell, NJ.