Step By Step Guide to the Hottest Braids of the Year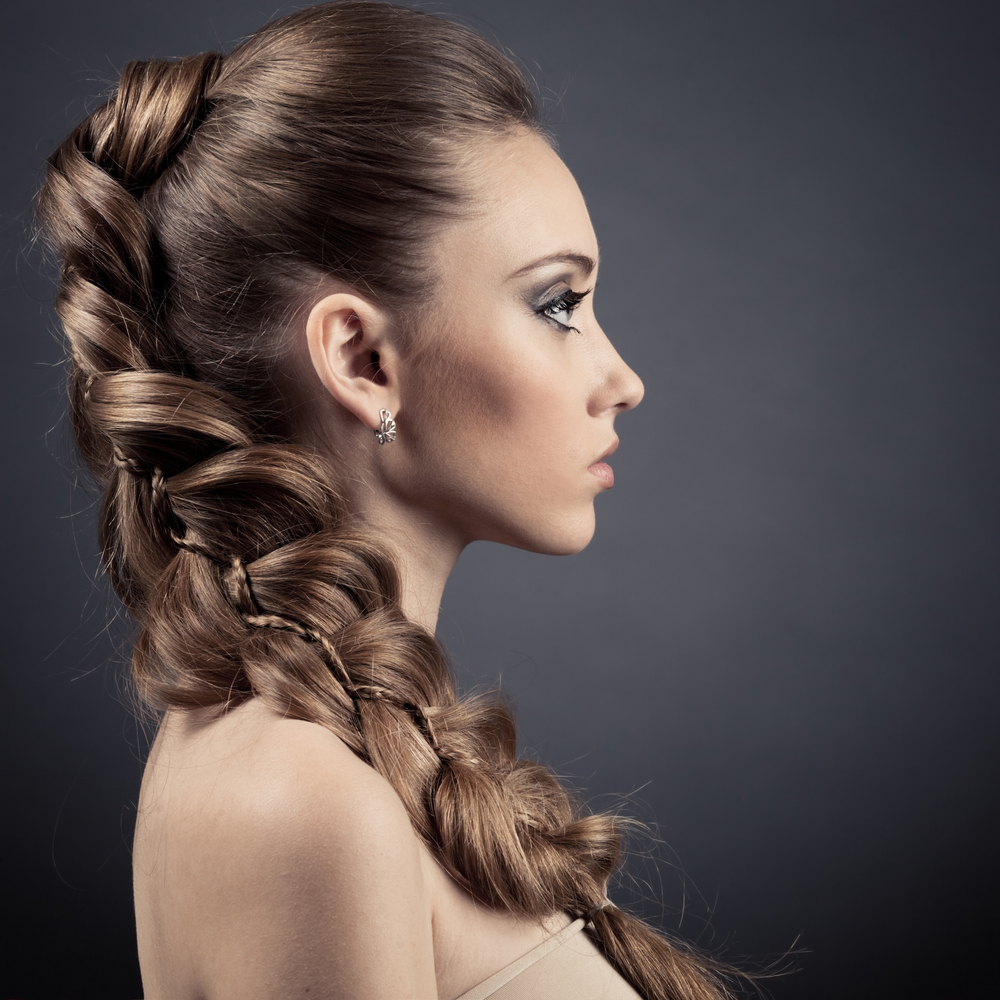 Everyone loves braids, and it seems more people are loving them now than ever before. Braids are one of the hottest hair trends this year, and the trend has exploded this summer. With record-setting heat waves across the country, it's really no wonder. Braids keep your hair neatly contained and keep it off your face and neck to help keep you cool. Done right, braided hairstyles look professional enough for the office and yet casual enough for a day at the beach.
This summer the most popular braid choices are fishtails, French braids, and waterfall braids, and many styles are incorporating more than one kind of braid. Before you begin any braid make sure to properly prepare to make things go smoothly. Follow these steps to get your hair ready for perfect braids every time.
First, apply Martino Turbo Quick Dry Spray to damp hair. Then blow dry with a Tourmaline Anti-Static Paddle Brush to smooth and straighten your hair. Now your hair is perfectly prepped for braiding.
French Braids- This is a classic braided style that is pretty as a single braid or multiple braids. 
Starting at the front of your hair, divide a small section, from temple to temple, into three sections.
Bring one side section over the center and one to the middle.
Bring the other side section to the middle just as you would with a traditional braid.
Take the section on the opposite side along with a small section from outside the braid and bring all of it into the middle.
Repeat on the opposite side adding more hair from outside the braid as you go all the way to the nape of the neck.
Fasten with an elastic here or continue with a simple three-strand braid to the ends.
If you prefer, you can part your hair down the center before you begin braiding and follow the above steps for each side to create double French braids.
Waterfall braids- This look is popular for weddings and special occasions because it's a beautiful way to fully show off your gorgeous main while still keeping it controlled and out of your face.
Take two sections from the front of your hair.
Pull the top section back.
Pick up another section of hair and lay it hanging down between the fist two sections.
Twist the first two sections, pick up another section of hair, and lay between them.
Twist the two sections and repeat adding a new section to fall down between them at each twist.
When you've gone as far as you want tuck the ends of the twisting strands underneath your hair and secure them with criss-crossed bobby pins.
Fishtail Braids- This is a braiding technique that creates a very unique and textured braid with a bit of a relaxed boho feel.
Pull your hair into a ponytail and secure it with an elastic that can be cut or a ribbon that can be untied at the end.
Divide the ponytail into two sections.
Pull a small strand from the outside of one section and bring it over to the other section.
Repeat from the other side.
Continue along the length of the ponytail to the end and secure with a hair tie.
Remove the ribbon or elastic from the top of the ponytail.
Curl any tendrils that fall around the face to finish the look.
Braiding your own hair can sometimes be a bit tricky, especially with more intricate braids, but don't let that stop you. Some braids, like the fishtail, actually look best when they're a little bit loose and messy, so you don't have to strive for perfection. Whatever braid you choose, finish it off with You Had Me At Hello Flexible Hold Hair Spray to keep it in place all day.
Braids can add a special element to almost any hairstyle, so once you've mastered these braids, experiment by French braiding up the back of your head and ending in a braided bun for a cute updo. Or finish off double french braids with a fishtail braid. The sky's the limit when it comes to braided hairstyles. An added bonus of wearing your hair in braids is the unique waves you get the next day after sleeping in them. It's a hairstyle and a no-heat curling method all in one.
Would you like a beautiful braided hairstyle for a special occasion, but you're all thumbs? Come let the talented stylists at  Martino Cartier Salon create the braided hairstyle of your dreams. Give us a call at 856.582.6600, book your color appointment online, or use our free mobile app from iTunes or Google Play to schedule right from your phone. We'll see you soon at 304 Hurffville Crosskeys Rd., Sewell, NJ.