What It Is and Why You Should Try This Fall Hair Color Trend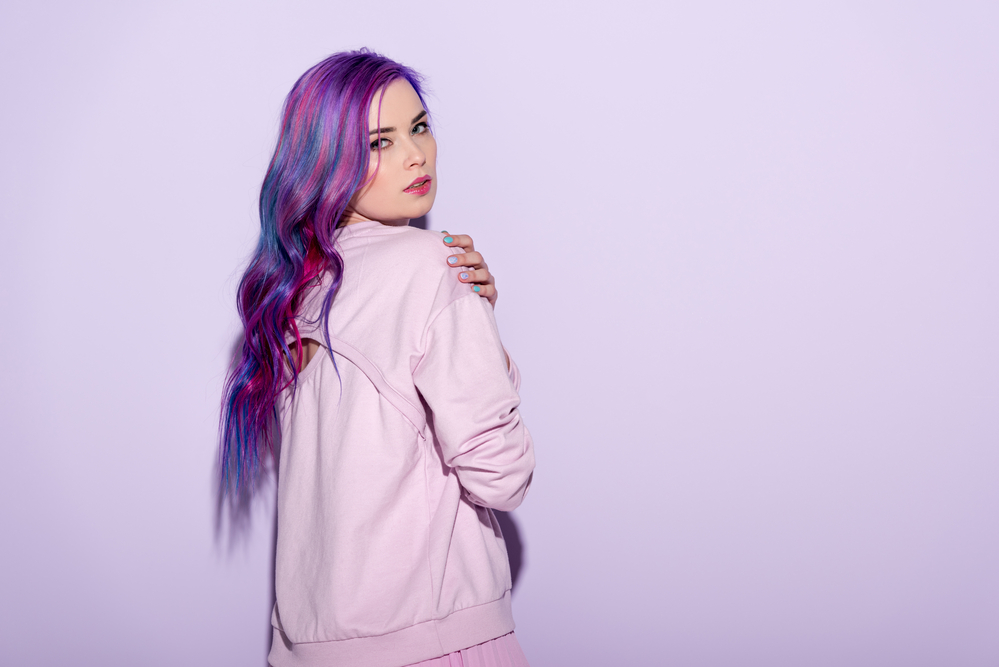 Color melting is a fairly new hair coloring technique that many have heard of but may not really know what it is. Well, it's time to get familiar with it because it's going to be one of the fall season's hottest hair trends this year. Let's jump right into learning what it is and why you are going to want to try color melting this autumn.
Color Melting? What Is That
Though it sounds like something you might do with crayons and a hair dryer, color melting is an advanced hair coloring technique that is fairly new to the hair color scene. It involves your colorist applying multiple colors to your hair in different areas at the same time and then bending them together so that one color melts right into the colors around it. This creates seamless color transitions with no harsh lines or divisions between areas of color. It's very similar to the classic ombre coloring style, but the ombre's color transitions are a bit more dramatic and obvious. Color melting creates a much softer and more natural look.
Why Try Color Melting?
Color melting is an amazing way to try something new and have fun with your hair color. This technique works well for all hair types and textures and is suitable for any color you choose.It will complement any haircut or style and any face shape. Because the color is hand painted color melting creates a one-of-a-kind color just for you. Your unique color will give you a confidence boost like no other.
Fall Color Melt Combos
Color melt allows you to combine some amazing fall colors. So you don't have to pick just one. Here are some color combos that we think are simply stunning.
Violet Red and Copper- A deep, rich violet red base melts into strands and tips of bright copper. While the colors are in stark contrast they merge together flawlessly. This color is sure to turn heads.
Fall Foliage- This color combines all the gorgeous colors of fall. Shades of brown, red, orange, and gold mimic the falling leaves. This color melt pairs perfectly with your favorite big comfy sweater.
Cocoa Caramel- Brunettes can't go wrong with smooth chocolate brown and creamy caramel. These colors blend together as well in your hair as they do in your steaming mug of hot cocoa.
Honey Beige- Shades of beige and honey swirl together for the perfect fall color pallet for blonds. This neutral color with just a hint of warmth will look great on anyone. It's a great way to go darker for fall without going too dark.
Avoid These Color Melt Mistakes
Once you have a gorgeous new hair color you want to hold onto it as long as possible. Many people make mistakes with their hair color that causes it to fade before it's time.
Mistake #1- Continue to use your regular shampoo and conditioner. Dyed hair has special care needs. You should switch to formulas like Martino Shampoo and Conditioner Duo which were created to be gentle on all hair types and are free of sulfates.
Mistake #2- Swimming without protection. Chlorine and other pool chemicals are harsh on your hair and especially harsh on your color. If you want to prevent fading wear a swim cap to protect your strands from the chlorine. If you don't have one available pin your hair up and keep it out of the water to keep your color brighter longer.
Mistake #3- Washing too often. Most people wash their hair too often. Not only does this strip your natural oils, but it can also wash your hair color right down the drain. Each time you shampoo you lose just a little more pigment. So try cutting back to 1-2 shampoos per week and use Talk To Me Dirty Dry Shampoo between washes as needed to refresh your strands.
Ready to dive into color melting? Come see the expert colorists at Martino Cartier Salon. We'll create a stunning fall color melt just for you. You may never want to go back to regular hair color again! Give us a call at 856.582.6600, book your hair color appointment online, or use our free mobile app from iTunes or Google Play to schedule right from your phone. We'll see you soon at 304 Hurffville Crosskeys Rd., Sewell, NJ.