Unveiling the Secret to Beautifully Relaxed Hair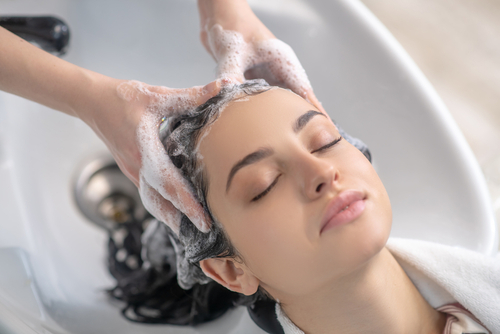 Are you tired of having frizzy, unruly hair that refuses to cooperate? If so, you're not alone. Many people struggle with managing their hair's natural texture, especially when it's thick, coarse, or prone to excessive frizz. Luckily, there is a solution that can help you achieve smooth, manageable locks: hair relaxing. We are about to jump into the world of hair relaxing, exploring what it is, how it works, and why it could be the game-changer that you have been looking for. It is time to say goodbye to bad hair days and hello to beautifully relaxed tresses!
Understanding Hair Relaxing
Hair relaxing is a technique used to alter the natural texture of hair, making it more manageable and easier to style. It is particularly beneficial for individuals with tightly coiled or curly hair who desire a straighter, sleeker appearance. Hair relaxing works by chemically altering the structure of the hair, breaking down the protein bonds that give it its natural shape. This process helps to temporarily loosen curls or waves, allowing for a straighter and smoother look.
The Process
Hair relaxing is a multi-step process that should be performed by a professional stylist who is experienced in chemical hair treatments. The first step involves applying a relaxer cream or lotion to the hair, which contains active ingredients such as sodium hydroxide or ammonium thioglycolate. These ingredients work to break down the protein bonds in the hair, effectively altering its texture.
Once the relaxer is applied, it is left on the hair for a specific period of time, determined by the hair's texture and the desired result. The stylist will closely monitor the hair to ensure the relaxer is working effectively without causing damage. After the appropriate processing time, the hair is thoroughly rinsed to remove the relaxer, followed by the application of a neutralizing shampoo. This step is crucial as it stops the chemical process and restores the hair's pH balance.
The Benefits
Hair relaxing offers numerous benefits to those seeking a change in their hair texture. Firstly, it provides long-lasting results, allowing individuals to enjoy smooth, straight hair for weeks or even months. This eliminates the need for daily styling efforts and saves valuable time in the morning routine. Moreover, relaxed hair tends to be more manageable, making it easier to comb, style, and maintain. It can also help reduce frizz and minimize the effects of humidity, providing a sleek and polished look even in challenging weather conditions.
Important Considerations
While hair relaxing can be a game-changer for many, it's essential to consider a few important factors. It is absolutely crucial to have the treatment performed by a professional stylist who is experienced in chemical treatments. This will help ensure that the process is carried out safely and effectively, minimizing the risk of damage to the hair and scalp. Additionally, it's important to note that hair relaxing is a chemical process that can cause some degree of damage to the hair. However, with proper care and maintenance, this damage can be minimized. Regular deep conditioning treatments, moisturizing products, and heat protection sprays are essential for keeping relaxed hair healthy and nourished.
If you've been dreaming of smooth, manageable hair that's easy to style, hair relaxing could be the solution you've been waiting for. By temporarily altering the hair's natural texture, this chemical process offers long-lasting results that can transform your daily hair routine. Just remember to consult with a professional stylist and prioritize proper hair care to ensure optimal results and minimize damage. Embrace the beauty of beautifully relaxed tresses and enjoy the confidence that comes with it!
Beautiful hair is our passion here at Martino Cartier Salon. We want you to love your hair and offer all of the services you need to get hair that you love. Give us a call at 856.582.6600 or book your appointment online today. You can also download our free mobile app available from iTunes or Google Play to schedule your own appointment right from your phone. You will find us at 304 Hurffville Crosskeys Rd. in Sewell, NJ.