Add Dye-Free Fall Color To Your Style With Hair Extensions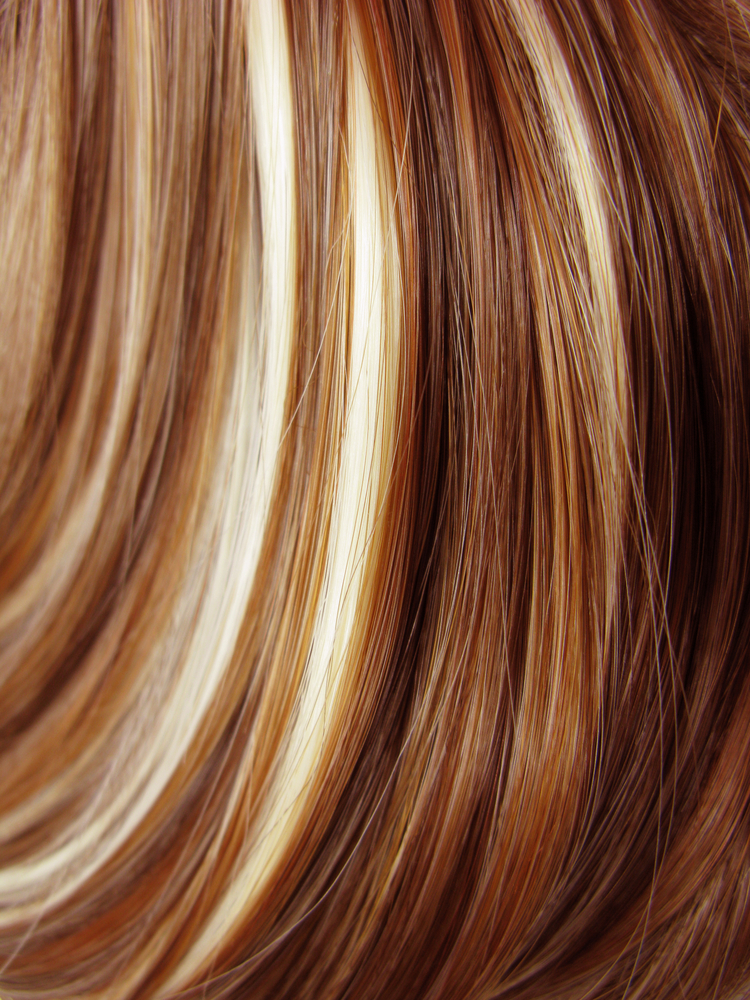 Summer can be really rough on your hair with UV damage from the sun, drying pool chemicals, and moisture sucking saltwater. If you'd love to update your haircolor for fall, but don't want to put your tresses through the chemical processing after all it's been through this past summer, consider adding some beautiful fall highlights with hair extensions.
Yes, you read that right- hair extensions. Many people think they're just to give you longer hair, but hair extensions can do more than that. They can also add instant volume and color. By strategically placing extensions in your chosen highlight color throughout your mane you get that highlighted effect without the need for dye. But what highlight colors are hot right now?
Milk Chocolate- Highlights for brunettes are usually one of various shades of blonde or red, but this fall brunette highlights are a little more subtle. Get your extensions in a soft brown color. Your mane will look like it has a sweet milk chocolate glaze.
Caramel- Light golden caramel brown compliments virtually any skin tone and is the perfect addition to dark brown locks. Add as many or as few extensions in your natural color as you like, but concentrate the caramel mostly around your face to beautifully frame it and enhance your complexion.
Cinnamon Bronze- Dark blondes to medium brunettes will love this look. Bronze highlights throughout give a golden glow to darker strands, and light cinnamon tones around the face warm the complexion for a perfect autumn look.
Cool Platinum- This is the perfect highlight choice for ashen blondes. Cool platinum and ashy gray pull in some often overlooked colors of the season- the colors of frost and campfire ash. They will transform your color with tons of depth and dimension.
Strawberry Blonde- Redheads are lightening things up with soft strawberry blonde highlights. Blondes can also use this shade to bring a little red into their lives. It's a beautiful shade that will add youthful color to your look.
Honey- Sweet honey can warm up any hair color, but it looks especially amazing on light brown tresses. It gives your color a warm sunny feeling, which is something we all long for as the weather turns colder.
Copper- Copper highlights can enhance any warm brown or blonde-toned hair color. Add just a few extensions in this color for a flicker of flame or add a lot to set your whole mane ablaze with this fiery shade.
Rusty Blonde- If you like a natural sun-bleached look to your highlights go with a rusted blonde. This slightly reddish gold color is the color most brunettes develop when spending a lot of time outdoors in the summer.
Now that your new extensions are giving you amazing color and volume you want to use only the best quality products to keep them healthy and looking their best. Martino Jewels of the Nile Collection will give you everything you need to clean and style your new tresses between appointments. The sulfate-free products with botanical extracts nourish and hydrate your hair and your extensions to keep them soft and beautiful in the cool, dry autumn air.
It's time for you to experience the style versatility and freedom of expression that hair extensions at Martino Cartier Salon can offer you. Whether you want to alter your length, or just add volume and color, extensions are the perfect choice to give your mane the boost that it needs. Give us a call at 856.582.6600, book your appointment online, or use our free mobile app available from iTunes or Google Play to schedule right from your phone. We look forward to serving you at 304 Hurffville Crosskeys Rd., Sewell, NJ.