Beauty Travelog: Exploring Global Beauty Rituals and Trends for Hair and Makeup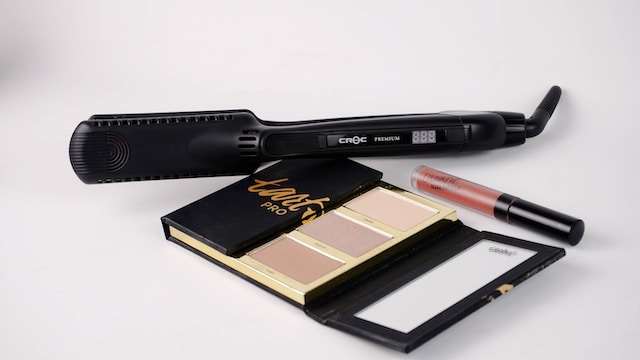 Welcome to a captivating journey around the world as we embark on a beauty travelog, delving into global beauty rituals and trends for both hair and makeup. From ancient traditions to modern innovations, the beauty world is full of fascinating influences from diverse cultures. Join us as we explore these beauty secrets and learn how you can bring these trends home with the help of our skilled stylists. Get ready to be inspired and discover new ways to enhance your own hair and makeup routines.
1. Japan: Harajuku Style
Embrace the vibrant and eclectic world of Harajuku fashion, which has influenced not only clothing but also hair and makeup trends in Japan. Known for its bold and creative looks, the Harajuku style offers a playground for self-expression. Experiment with colorful and unconventional hairstyles, such as pastel hues, rainbow streaks, or asymmetrical cuts. Explore playful and artistic makeup looks featuring graphic eyeliner, vibrant eyeshadows, and decorative elements like rhinestones or stickers. Harajuku style allows you to express your individuality and creativity through unique hair and makeup choices.
2. India: Vibrant Hues and Ornate Hairstyles
India is a treasure trove of vibrant colors and ornate hairstyles. Explore the rich traditions of Indian weddings, where intricate braids, floral adornments, and intricate henna designs play a central role. Discover the art of applying kohl to the eyes for a mesmerizing effect. Infuse elements of Indian beauty into your own look, whether it's incorporating colorful eyeshadows or creating intricate braided hairstyles that capture the essence of India's vibrant culture.
3. Brazil: Samba-Inspired Glamour
In Brazil, beauty is celebrated with passion and energy, particularly during the festive samba carnivals. Experience the glamorous makeup looks that captivate the spirit of Brazil, from bold and vibrant eyeshadows to radiant and sun-kissed skin. Learn the art of creating voluminous, bouncy curls that sway to the rhythm of samba. Embrace the spirit of Brazil, whether it's with a sultry smokey eye or a Brazilian blowout that leaves your hair effortlessly smooth and ready for a carnival-inspired dance.
4. South Korea: K-Beauty Obsession 
South Korea has taken the beauty world by storm with its innovative and meticulous skincare and makeup routines, collectively known as K-Beauty. Explore the world of sheet masks, cushion compacts, and the famous 10-step skincare routine that promotes a glowing complexion. Discover the art of achieving youthful and natural-looking makeup looks with a focus on dewy skin and gradient lips.
5. France: Effortless Elegance 
France is renowned for its effortless elegance, and this trend reflects the French approach to beauty. Embrace tousled, undone hair and natural makeup that enhances your features while maintaining a sense of simplicity. It's the perfect balance of effortlessness and sophistication, creating hairstyles that exude French charm and makeup looks that capture the essence of Parisian chic.
6. Africa: Natural Hair Love
Embrace the beauty of natural hair, inspired by the diverse cultures of Africa. Celebrate the versatility and uniqueness of textured hair, whether it's embracing your curls, coils, or locs. Discover protective hairstyles, such as braids, twists, and bantu knots, that showcase the rich heritage of African beauty. Our knowledgeable stylists can guide you in embracing and enhancing your natural hair, providing expert advice on care, styling, and product recommendations tailored to your specific hair type and texture.
7. United States: Red Carpet Glamor
Step onto the red carpet with confidence and glamor, just like Hollywood's biggest stars. Channel the elegance and sophistication of the United States' entertainment industry with glamorous waves, polished updos, and makeup that enhances your best features. Whether you have a special occasion or simply want to feel like a star in your everyday life, our skilled stylists can help you achieve that red carpet-worthy look that exudes timeless beauty and Hollywood glamor.
8. Middle East: Bold and Dramatic
The Middle East is known for its bold and dramatic beauty looks. Embrace rich and vibrant colors, whether it's on the eyes, lips, or cheeks, to create statement makeup looks that command attention. Explore intricate henna designs and ornate hair accessories that enhance your overall style. Our talented stylists can guide you in incorporating elements of Middle Eastern beauty into your own routine, helping you unleash your inner confidence and express your individuality through bold choices and fearless experimentation.
With the help of our skilled stylists at Martino Cartier Salon, you can embrace the beauty trends from around the world and bring them into your own hair and makeup routines. Our stylists are here to bring these trends to life and help you express your unique beauty. Visit our salon at 304 Hurffville Crosskeys Rd., Sewell, NJ, or call 856.582.6600 to book an appointment and experience the magic of global beauty trends with the expert skills of our Martino Cartier stylists. You can also book your appointment online, or download our free mobile app available from iTunes or Google Play to schedule your own appointment right from your phone.