These Warm Natural Hues Are On Trend For 2023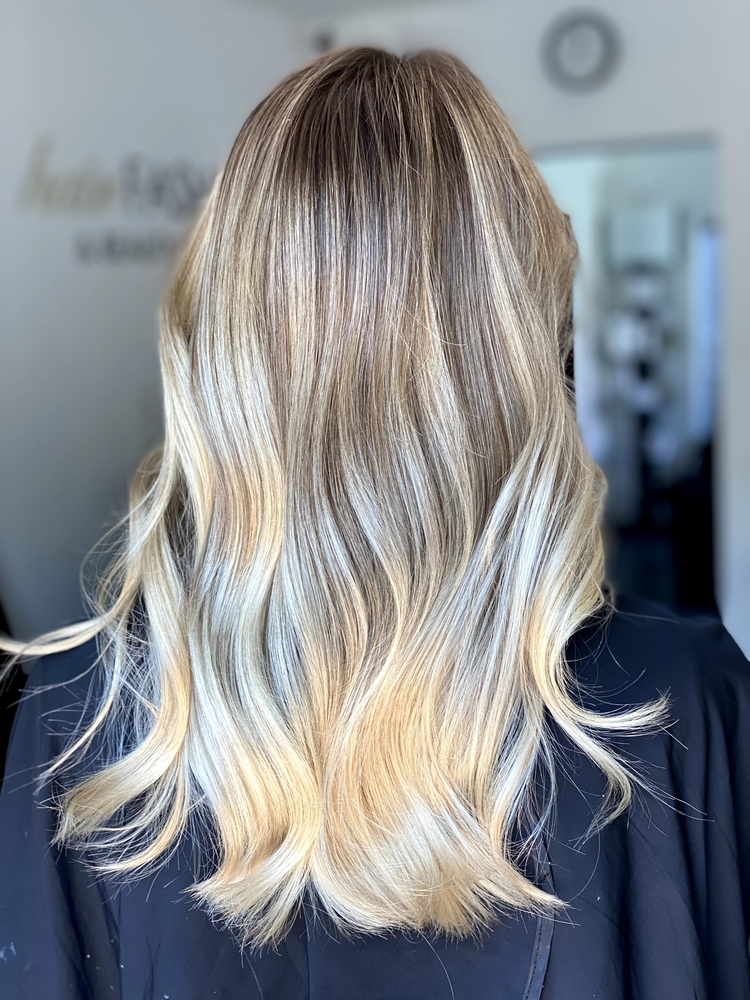 We are officially past the midway point of winter. The days are getting longer, and as we look forward to spring 2023 it is a good time to take note of the hair color trends for the year going forward. This year's hues are warm and inspired by nature. Everyone seems to be embracing an au natural or minimalist approach to both hair and makeup. That does not necessarily mean that everyone is keeping the color nature gave them. It simply means that they are choosing colors that look natural. So what are some of the natural hair hues you can expect to see in the upcoming months? Let's dive into it now.
Light Honey Blonde
Pale honey is a great warm blonde hair color for those with fair skin tones. The key to this color is to keep it from taking on a brassy tone. Having occasional touchups using a silver toner on the ends will keep the brassiness at bay.
Sandy Blonde
Everyone has a different idea of what the perfect blonde is, but the sandy blonde is on almost everyone's list of top picks. That's because it's a versatile color that looks great on both light and medium skin tones. Even darker skin tones can pull it off flawlessly with some light brown lowlights.
Bronde Balayage
Can't choose whether you want to go lighter or darker with your color? Go bronde! This brunette and blonde mashup lands you right in the middle between the two. This warm balayage offers the best of both worlds with light brown roots with a wash of dirty blonde to brighten things up.
Hot Chocolate
Nothing says cozy and warm quite like a steaming mug of hot chocolate, and a warm milk chocolate color can bring that same cozy feeling to your hair. Light chocolate shades will be top choices among brunettes as we transition from winter to spring this year.
Light Cinnamon
This warm and brassy brown is not quite brunette and not quite red. It is a great color for those who have always wanted to give red tresses a try but are reluctant to commit to a full-on red tone. This light brown with red undertones looks great with medium skin tones, especially if you also happen to have dark eyes.
Awesome Auburn
Auburn is an awesome red color with rich brown undertones that keep it grounded and earthy. It's a very natural-looking shade of red for most skin tones. Keep the roots a few shades darker to extend the time between color appointments and to help keep it a secret that you're not a true redhead. Grown-out roots would be the only giveaway with this color.
Gorgeously Ginger
If you want a strong natural and earthy vibe, true red hair worn loose with waves against fair skin creates the aura of a woodland fairy. This warm ginger shade is such a rare treat that it will turn heads wherever you go and in a good way.
If you're ready to take a break from high-maintenance tones in favor of more neutral and natural tresses with plenty of wow factors, come see the talented colorists at Martino Cartier Salon. We'll create a custom color for you that is in pointe with the latest trends. Give us a call at 856.582.6600, book an appointment online, or use our free mobile app available from iTunes or Google Play to schedule right from your phone. We look forward to seeing you soon at 304 Hurffville Crosskeys Rd., Sewell, NJ.