Back-to-School Hairstyles for 2023: Stand Out with the Hottest Hair Trends!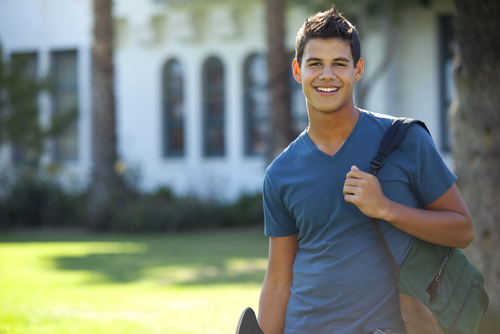 As the new school year approaches, it's time to rock a fresh and stylish look that will make you the center of attention. Whether you're headed back to the classroom or campus, looking your best is essential in boosting your confidence and making a lasting impression. Your hairstyle plays a significant role in how you present yourself and the confidence you exude. It's a reflection of your personality and style, and it can set the tone for the entire year. Let's explore the hottest back-to-school hair trends for 2023 that will help you stand out as you head back to school with flair!
The Modern Shag Haircut
The shag haircut is back with a contemporary twist! This versatile style features layered, textured ends that create a relaxed and effortless look. Perfect for all hair lengths, the modern shag adds volume and movement, making it ideal for those who love an edgy yet low-maintenance hairstyle. Whether you have straight, wavy, or curly hair, the modern shag can be customized to suit your unique features and personality, giving you an enviable back-to-school look that's both trendy and easy to style.
Gen Z-Inspired Baby Bangs
Channel your inner Gen Z with baby bangs, the trendy micro-fringe that's making a major statement. These short, wispy bangs frame the forehead and add a touch of edge to any hairstyle. Whether you pair them with long layers, a sleek bob, or classic crew cuts, baby bangs will instantly elevate your look and set you apart from the crowd. Achieve a bold and fashion-forward back-to-school hairstyle by accentuating your eyes with these unique and daring baby bangs.
Classic Crew Cut
For those looking for a low-maintenance and timeless haircut, the classic crew cut is the way to go. This short and tapered hairstyle offers a clean and polished appearance, making it ideal for busy students who want a fuss-free look. Whether you have thick or thin hair, the crew cut works for all hair types and requires minimal styling. With a classic crew cut, you can start the school year with a sharp and sophisticated hairstyle that never goes out of style.
Bold Fauxhawk
Make a statement with a bold fauxhawk, a daring hairstyle that combines the edginess of a mohawk with the versatility of a classic haircut. The fauxhawk features short sides and a longer strip of hair down the center, creating a chic and daring look. Whether you wear it slicked back or with textured spikes, the fauxhawk adds an instant dose of confidence and attitude to your appearance. Rock a fauxhawk as your back-to-school hairstyle and turn heads with your fearless and trendy haircut.
Space Buns
If you're looking for a playful and fun hairstyle, space buns are the way to go. This adorable and quirky look involves creating two buns on the top of your head, giving you a cute and celestial appearance. Whether you're into a sleek and polished version or messy and bohemian space buns, this hairstyle is perfect for showing off your personality and creativity. Try space buns as your back-to-school look and make a whimsical and attention-grabbing statement.
Natural Afro
Celebrate your natural curls and embrace your afro for a confident and empowering back-to-school look. The natural afro is all about embracing your unique texture and showcasing your beautiful curls with pride. With the right care and styling, your afro can become a stunning and head-turning hairstyle. Rock your natural afro as a back-to-school hairstyle and celebrate your natural beauty with confidence.
Bubble Braids
Add a touch of whimsy and playfulness to your back-to-school look with bubble braids, a fun and creative hairstyle that's both cute and chic. Bubble braids involve creating multiple small ponytails down the length of your hair, giving the illusion of bubbles or beads. This charming and trendy hairstyle is perfect for adding a unique twist to your everyday look and is suitable for all hair types and lengths. Try bubble braids as your back-to-school hairstyle and express your individuality with this whimsical and attention-grabbing look.
Retro Rockin' Mullet
The mullet is back with a retro twist! The modern take on the classic mullet features shorter sides and a longer, rockin' party in the back. This bold and rebellious hairstyle is all about embracing your unique style and attitude. Whether you go for a more subtle or extreme version, the retro rockin' mullet will set you apart from the crowd with its fearless and cool vibe. Try the retro rockin' mullet as your back-to-school hairstyle, and show off your confident and trendsetting personality.
We believe that heading back to school is the perfect opportunity to express your unique style and confidence through trendy hairstyles. Our expert stylists are here to help you stand out with the hottest hair trends for 2023. Embrace your individuality and let your hair speak volumes about the incredible person you are. With a stylish and confident look, you'll be ready to conquer the challenges and embrace the opportunities that the new school year has in store for you. Book your appointment now and let us bring your vision to life at Martino Cartier Salon! Call 856.582.6600, book your appointment online, or download our free mobile app available from iTunes or Google Play to schedule your own appointment right from your phone. You'll find us at 304 Hurffville Crosskeys Rd., Sewell, NJ.