Give Mom The Gift Of Beauty And Relaxation This Mother's Day With A Martino Cartier Gift Certificate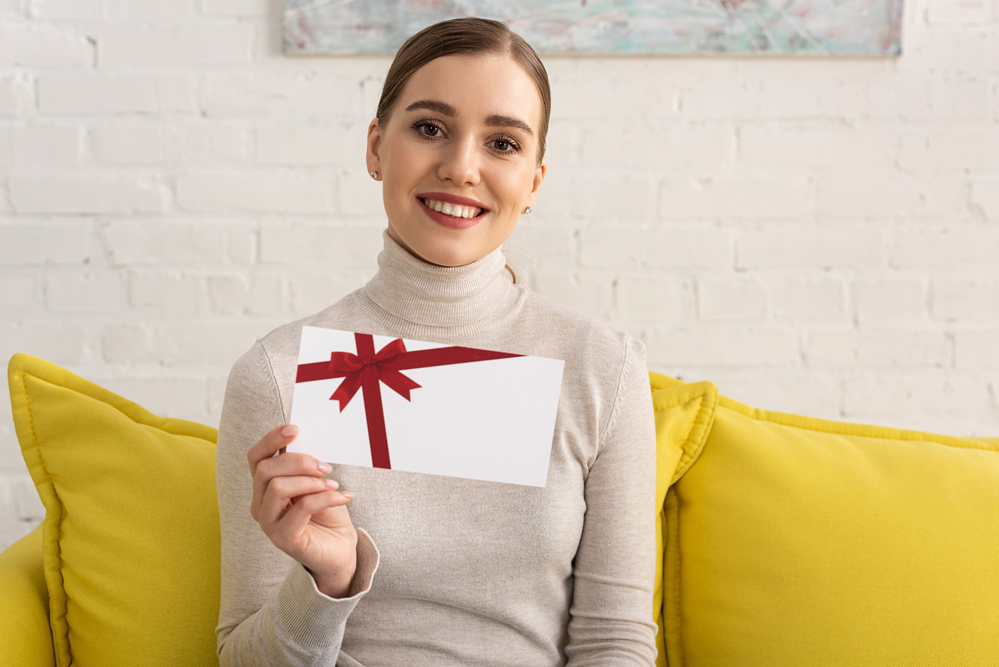 It is estimated that 87 percent of women today experience more stress than their mothers and grandmothers did in generations before them. It seems stress levels are continuously on the rise which means that there is nothing the mothers in your life need more this Mother's Day than a little chill time. She's worked hard all of her life to provide for and take care of her family. She deserves some time to just rest, relax and take care of herself, and what better way to do that than with a trip to the salon for a bit of pampering? Whether it's your own mother, your aunt, your sister, your spouse, or any other mother you want to honor a Martino Cartier Salon gift card is the perfect gift, and here are a few reasons why.
Salon Gift Cards Offer A Customizable Gift
With a salon gift card, the recipient can choose whichever salon services they need or want to help them feel special and look their best. She will be able to indulge in services that she might not have chosen otherwise due to feelings of guilt about spending too much money on herself. (Every mother knows that struggle.) It's a gift that she can customize to meet her unique needs making it a gift that anyone can enjoy. Even the mom who has everything can find a salon service she can enjoy.
Haircuts And Styling
A person's entire look can be transformed in just a few minutes with a new haircut or style. Your gift will allow the moms in your life to maintain their current style or try out something new and exciting. A new hairstyle may be just the boost she needs to help her confidence soar and melt away her stress with the powerful feeling that such a transformation provides.
Hair Color And Highlights
Hair color is another way to instantly transform someone's image and is another service available to the moms on your list. She will be able to choose between a full new color, a color glaze to refresh her current color, or highlights to enhance her color and flatter her features. Whichever she chooses she'll leave the salon feeling like a new woman.
Smoothing Treatments
No one likes to deal with frizzy unmanageable hair and the way to combat that is with a keratin treatment or Brazilian blowout. Wouldn't it be wonderful for Mom to experience the smooth, soft hair that these treatments can offer and not have to worry about the heat and humidity poofing her mane all summer long?
Perm or Hair Relaxing
Whether Mom is dreaming of long-lasting curls or wishing for straighter strands she can use your gift to get exactly what her heart desires. She can get the curls she wants with a soft, modern perm or tame the curls she has with professional hair relaxing.
Hair Extensions
This is a gift that will keep on giving for months to come. When Mom chooses hair extensions she will get an instant boost to her length, volume, and color that she can use as she wants to enhance her hairstyle months longer than any other option.
Makeup And Lashes
A professional makeup application can help Mom look and feel years younger as well as help her get ready for a special occasion. It will help her feel as pretty as she looks to you every single day. She can also choose lash enhancements to make her look even more glamorous.
Waxing
Unwanted hair is a major problem that many women have to deal with. With salon waxing services Mom can toss the tweezers and razor and enjoy beautifully smooth skin and boosted confidence for weeks.
The team of beauty experts here at Martino Cartier Salon would love the opportunity to pamper your loved ones this Mother's Day. Give us a call at 856.582.6600 or stop in ta 304 Hurffville Crosskeys Rd. in Sewell, NJ to pick up your salon gift cards today. Don't forget to treat yourself as well. Call us or book your appointment online, or use our free mobile app available from iTunes or Google Play to schedule your own appointment right from your phone. We look forward to seeing you and all of the moms in your life soon at 304 Hurffville Crosskeys Rd., Sewell, NJ.