Highlights Add Depth, Dimension, and Fun to Your Summer Hair Color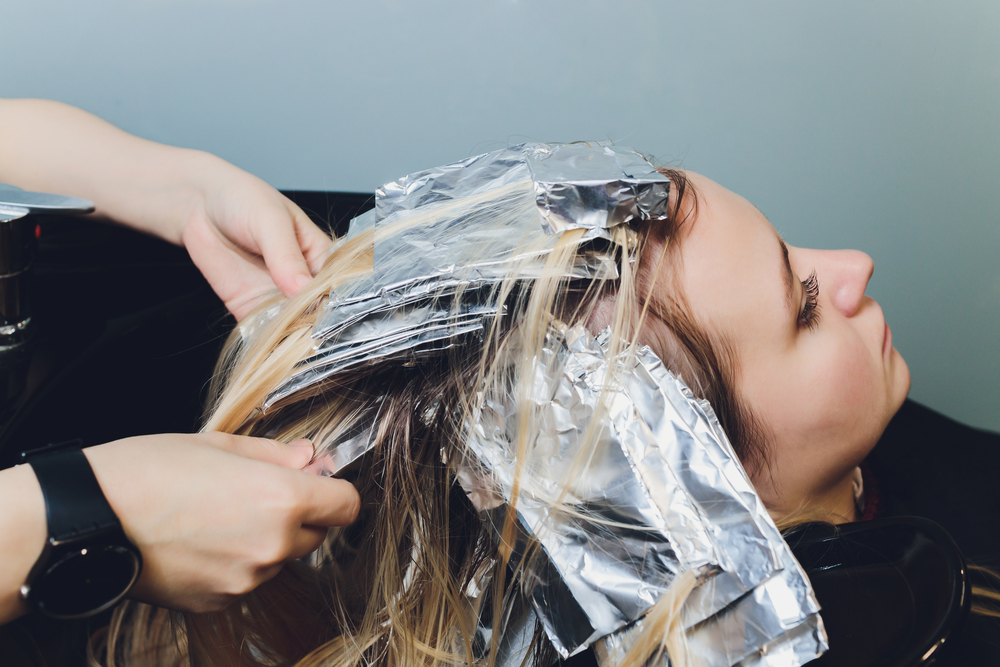 Summer and sunbathing go hand in hand. Not only will the sun give you a gorgeous tan, but it also gives your hair those gorgeous sun-kissed summer highlights. The problem is, that's not all that the sun does to your skin and hair. Too much sun causes damage and can lead to some major problems. There is a better way. Salon highlights offer a much safer solution for achieving that high dimension color you've been craving.
What Are They?
If you're new to highlights you may be wondering exactly what they are. To put it simply, highlights are strands of hair that have been lightened to make your hair look like you've spent a summer in the sun. It mimics the natural lightening that the sun would provide without the extra sun exposure.
What Kind of Highlights Are There?
Highlights come in a wide range of styles and in any color you want. Let's take a look at some of the most popular styles.
All-Over- All-over highlights are the style most people choose. These are the type of highlights that give you that trendy highly dimensional look. These highlights are usually a couple of shades lighter than your natural hair and may incorporate more than one shade to increase the depth and dimension.
Face-Framing- Money piece highlights have taken the spotlight recently in the world of hair color. This is a type of face-framing highlights but creates a much starker contrast than the current trends. Face-framing highlights for 2022 are a bit more subtle with less contrast and a more blended appearance. These highlights accentuate your face and bring out your best facial features.
Chunky- These highlights involve wider chunks of hair with a much starker contrast with your natural color. This highlight style does not look natural. It looks fun and trendy and creates a unique look to help your hair really stand out.
Babylights- Babylights are typically thinner strips of color than traditional highlights and often incorporate more than one shade to recreate the multidimensional color that young children's hair tends to have. These are quite subtle and often the most natural-looking choice. There is just enough color to add interest and depth to your hair.
Peek-a-Boo- These highlights are hidden underneath the top layer of hair to give a surprise burst of color when you move. This is a super fun way to add extra depth to your strands. You can opt for a contrasting natural color or really have fun with bold fantasy colors. Can't decide on a color? Why not get the whole rainbow?
Ombre- This highlighting style has been gaining in popularity every year. With ombre highlights your color starts out darker at the roots and gradually gets several shades lighter toward the ends. If you prefer you can reverse the gradient and start with lighter roots going to darker tips. This is another option that looks just as good with natural colors or bright colors. The choice is yours.
Highlighting Techniques
There are several different techniques for applying highlights to your hair. Today we'll discuss the two most popular ones, foils, and balayage. Which technique is chosen will depend on the look you want. Each technique produces a different effect. Foils are the traditional highlighting technique. Strands of hair are coated with color and wrapped in foil to keep them separate from the rest of the hair. This allows for precise placement of the color and the use of multiple colors in a single process. Balayage is a free-form hand painting technique that produces a more blended and natural effect. Because of the way the color is swept onto the hair it creates a gradient effect that looks more natural as it grows out.
Whichever style or technique you choose, highlights will add a lot of dimension and interest to your summer hairstyles, without spending hours in the sun to get them. If you're ready to spice up your summer hair color it's time to see your Martino Cartier Salon colorist. We'll help you choose the perfect highlights to reflect your unique style and personality. Give us a call at 856.582.6600, book your color appointment online, or use our free mobile app from iTunes or Google Play to schedule right from your phone. We'll see you soon at 304 Hurffville Crosskeys Rd., Sewell, NJ.