Learn to Love Your Curls with Proper Care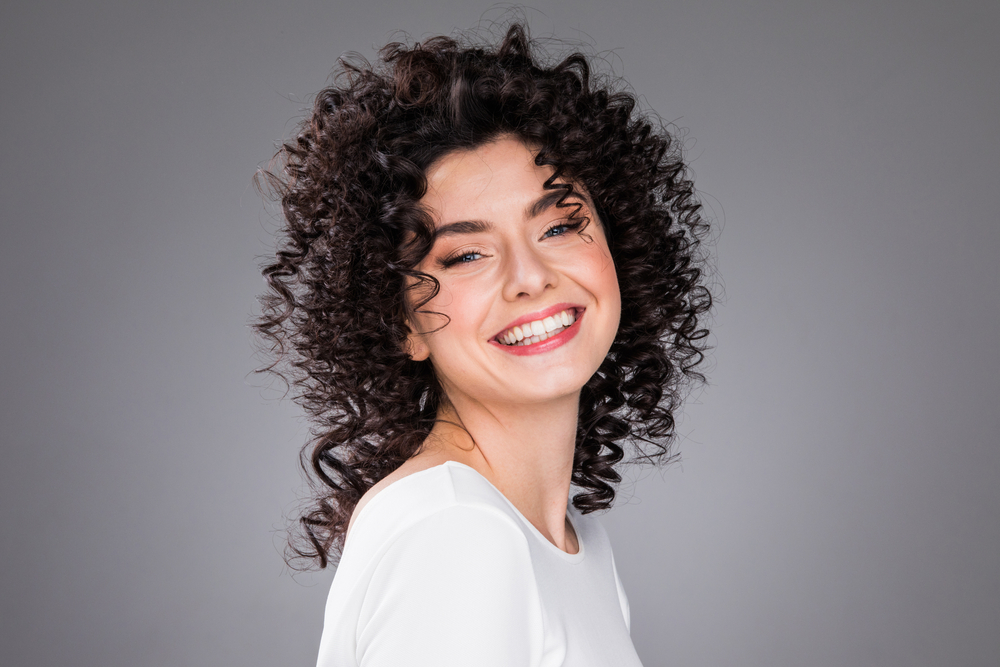 If you were born with natural curls or recently got a perm, you're either all too familiar with or just learning about, the struggles of maintaining gorgeous curls. If you often find yourself frustrated with your coils, know that you're not alone, and there is hope. With the proper care curls can be beautifully defined, soft, and easy to manage, and today we're going to teach you some professional techniques to keep your curls under control.
The key to perfect curly styles is to keep them as healthy as possible. This means getting the right cut that works with your curls instead of against them as well as maintaining a good wash routine and conditioning regularly. Cutting curly hair is different from a standard haircut and takes a special skill. You can trust the design team at Martino Cartier to help you get the best look from your curls with an expert cut. Here are a few of the currently trending curly cuts for you to consider.
Curly Lob- While it may be considered a traditional straight hairstyle, curly blunt cuts are big this year. While a bob is super cute with curls it removes a lot of weight which can cause your coils to shrink. To avoid the need for stretching your culture go with a lob instead. It leaves enough weight to keep your curls at the desired length. This cut looks great styled with a side part.
Layers- Layered styles look great for any hair type, but there are several benefits to layers for curly hair. When your hair is long your curls can get weighed down and become too stretched. Adding layers on top gives those curls their spring back while maintaining your overall length. Layers can also remove bulk from very thick, poofy hair. Layers can also be strategically placed to shape your hair, adding volume where it's needed and taking it away where it's not.
Modern Shag- A modern take on the classic 70's shag has been growing in popularity over the past year. It's a wash-and-go style that minimizes bulk and frizz while beautifully showcasing curls and waves in a fun and carefree way.
Short with Sculpted Side- For the more daring among us, this style is bursting with personality. This short style for curly hair involves shaving a small area on one side. It creates the illusion of side-swept hair. For an even more unique and trendy look, have a design shaved in to really let your own unique personality shine.
Proper Care
A haircut can only do so much. Proper care really is the key to gorgeous curls, and care begins with how you clean your hair. Daily shampoos strip natural oils from your strands, which is something your curls desperately need. So try altering your wash routine to only shampoo once or twice per week and be sure to use a gentle sulfate-free shampoo such as Martino Complete Care that will infuse your coils with strengthening biotin and nourishing botanical extracts to keep your curls clean without over stripping those vital natural oils.  A little Talk Dirty to Me Dry Shampoo will keep your hair fresh between shampoos without overdrying. Conditioner is an absolute must for curls. Curly hair tends to be dry by nature and conditioner will keep curls hydrated and soft. Martino Hydrating Conditioner will help keep the moisture in your ringlets as. Martino Leave-In Conditioner will help with daily detangling and hydration to keep frizz at bay.
Don't Brush and Turn Down the Heat
Hair brushes and curly hair do not play well together. Brushes cause too much separation resulting in a poofy, frizzy style. Use a wide-toothed comb to detangle your curls and then leave them to air dry whenever possible. The heat from a hair dryer is both drying and damaging. If you must blow dry apply Turbo Quick Dry Spray to keep strands hydrated while shortening drying time, and use an Haute Stuff Turbo Ionic Hair Dryer that will fight frizz while it dries for a smooth finish. When heat styling always use the lowest setting possible to minimize heat-related damage.
Are you inspired to embrace your curls? Allow the expert design team at Martino Cartier Salon to create a new curly cut to help you effortlessly showcase those beautiful curls. Give us a call at 856.582.6600, book your haircut appointment online, or use our free mobile app from iTunes or Google Play to schedule right from your phone. We'll see you soon at 304 Hurffville Crosskeys Rd., Sewell, NJ.