Refresh Your Style For Spring With These Trending Haircuts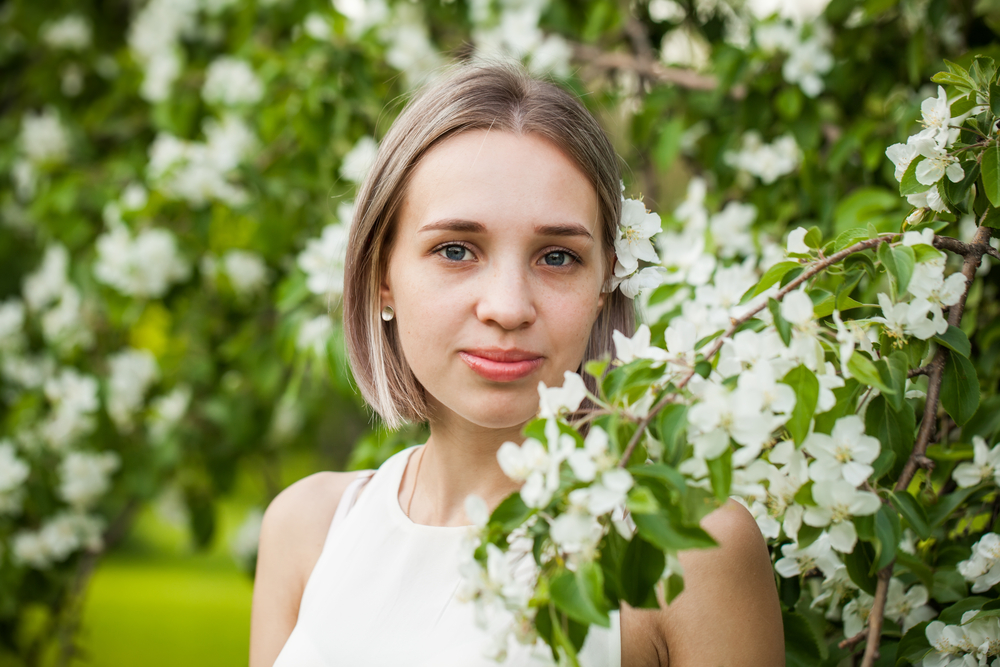 Spring brings refreshing energy with it that inspires growth and change. For us, that change comes with new fashions and beauty trends. And since spring is just a few weeks away, now is the time to be thinking about how you want to update your look for the warmer months. We think the perfect way to say goodbye to winter is with a new haircut. Even if you opt to keep your color the same, a fresh chop can totally revamp your image. Below are the hairstyles that we're predicting will be huge this spring.
Chic Shag
The 70s shag has made a major comeback in the past year with many celebrities sporting this trendy cut with a few modern tweaks. And it's going to continue its reign as queen of all hairstyles throughout this year. This cut had an endearing soft and playful vibe while looking very put together yet lived in at the same time. It's the kind of hairstyle that just works, no matter the setting or what you're wearing.
Power Bob
It's been said that when a woman changes her hair it can change her life, and a great way to highlight your inner strength is with a sleek power bob. This will be one of the top trends in the upcoming season because it's both chic and playful. When styling this haircut start with a round brush as you blow dry to add some bounce to your strands. Follow with a flat iron to define the shape of the style and give the ends a smooth and polished look.
C Cut
Many say this cut is a more modern version of the Rachel. The soft, long layers of this cut swoop down and curl in at the collarbone creating a C shape. It works well with all hair types and textures, enhancing curls and straight strands equally well. This cut is easy to style. Simply blow dry with a round brush curling the ends in toward your face.
Butterfly
Long-haired gals looking for a change without sacrificing length will be sporting a butterfly cut, which we think is a very appropriate choice for spring. This cut enhances your length while adding wispy layers that add movement that many say resembles the flitting of a butterfly. Removing some weight with the layers adds a light and breezy feel to long hair.
Wispy Bangs
Bangs are extremely popular right now and for good reason. Adding a fringe can completely change the look of your style without changing anything else. So if you already have a style you love and are reluctant to switch things up for spring, try adding some wispy bangs. They work with any style and bring in a soft and youthful vibe.
Shullet
This hybrid haircut is a marriage of the shag and the mullet. It's a cut with a bit of an edge and a whole lot of attitude. Short shaggy layers on top and a few long pieces along the nape of the neck make this style effortlessly cool.
Curly Pixie
Many curly-haired gals shy away from shorter haircuts, but this spring curly pixie cuts will be popping up as plentiful as the tulips. Curls add refreshing volume and texture to this traditional short style and the shorter length makes curls easier to manage.
No Cut Style Swaps
If you want to change your look without a cut or color, there are a few things you can do to change up your style.
Slicked Back- Some styling gel and a comb are all you need for this style change. Simply apply a generous amount of gel to wet hair, comb straight back, and air dry without touching. The goal is to have a wet look with comb marks when your hair is dry.
Deep Side Part- Moving your part can completely change the entire shape and look of your hairstyle. A deep side part shifts the volume from one side to another giving you an instantly asymmetrical style. You'll also have the added benefit of subtle layers on the side the part is facing, without cutting a single strand.
Faux Bob- For those with longer hair, try out the look of a bob for a day by gathering long strands into a very loose ponytail towards the ends. Tuck the ends under and pin to create the illusion of shorter hair.
The talented stylists at Martino Cartier Salon will be thrilled to help you update your look for spring with a new haircut. We will help you create a custom hairstyle that reflects your unique style and personality. Give us a call at 856.582.6600, book an appointment online, or use our free mobile app available from iTunes or Google Play to schedule right from your phone. We look forward to serving you at 304 Hurffville Crosskeys Rd., Sewell, NJ.